Building Integrated Photovoltaics
Catching Rays: A diverse set of projects demonstrates that a building's skin can be transformed into a solar power plant.
Architectural Record
Learning Objectives:
Explain the difference between PVs and BIPVs.
Describe the performance properties of thin-film and crystalline solar cells and explain how they are made.
Explain the strategies employed on recent projects intended to maximize BIPV power production.
Describe new BIPV technologies.
Credits:
This test is no longer available for credit
For several decades, building integrated photovoltaics (BIPVs) have been waiting in the wings for much-anticipated fame and success. But the technology, which transforms a building's envelope into a solar power plant, has remained a niche market since its development in the late 1970s. This situation could soon change, however. The demand for BIPVs, which replace standard exterior finishes with materials that incorporate photovoltaics, seems poised to take off.

Continues at architecturalrecord.com »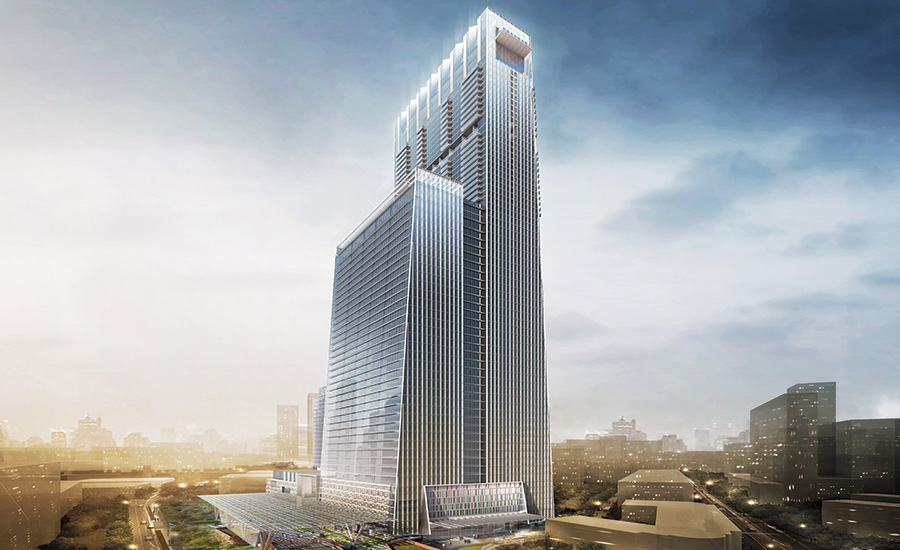 Rendering: Courtesy SOM/© Digital Mirage
Notice