Building and Energy Code Updates
The design of exterior walls and glazed entrances are a particular focus
Sponsored by C.R. Laurence and TAMLYN
Conclusion
Building and energy codes are developed and updated in a very open, transparent, and inclusive process following a three-year cycle. Other standards and programs are recognized by the codes, particularly the IECC, as alternative ways to show code compliance. Updates specific to the 2021 I-Codes address issues related to WRBs in walls that may hold water, such as stucco. The design and specification of glazed entry systems require attention to detail of all of the components to understand the total performance and code compliance. Architects who recognize the interrelatedness of the code development process and day-to-day design and construction work will achieve better understanding of effective building performance and code-compliant strategies.
Peter J. Arsenault, FAIA, NCARB, LEED AP, is a nationally known architect, consultant, continuing education presenter, and prolific author advancing building performance through better design. www.pjaarch.com, www.linkedin.com/in/pjaarch
Originally published in Architectural Record
Originally published in September 2020
Notice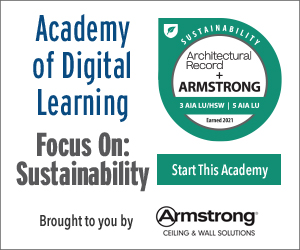 Building and Energy Code Updates
Buyer's Guide
Blumcraft® Entice Series Entrance System

Entice merges all-glass aesthetics with full-frame thermal performance. Featuring ultra-narrow 11⁄8-inch vertical stiles, it provides clean sightlines while producing U-factors as low as 0.43 using thermally broken framing. Entice has the unique ability to support door handles—including panic devices—on 1-inch insulating glass units with proprietary through-glass fittings.
TamlynWrap® Drainable WRB 1.5

TamlynWrap
®
Drainable WRB 1.5 is a unique moisture management product that combines a high-performance WRB with a unique, patented, and noncompressible drainage pattern. The design can remove 100 times more water from a wall versus standard wraps. This patented technology is omnidirectional, offering installation flexibility compared to other available options.