What's next for air-travel design? Buildings that ease passenger aggravation and respond to the local culture and environment.
Architectural Record
This test is no longer available for credit
Up, Up, and Away
When the TWA Terminal by Eero Saarinen opened at Idlewild airport (now JFK) in New York in 1962, it embodied the allure of air travel. Its open "wingspan" welcomed travelers into the glamorous interior, with its sweeping concrete curves. Despite the beauty of its structural expressionism, it proved not to be functional for the long term. As jets got larger and more travelers took to the air, the terminal became obsolete, finally closing in 2001. Fortunately, it now has been impeccably restored by Beyer Blinder Belle and suitably repurposed, as the centerpiece of the new TWA Hotel, by Lubrano Ciavarra. Two seven-story glass, crescent-shaped wings, accommodating 512 hotel rooms, embrace the indelible landmark. It's a perfect place for a layover—or to lounge inside the sybaritic original space, sipping a martini and listening to Frank Sinatra.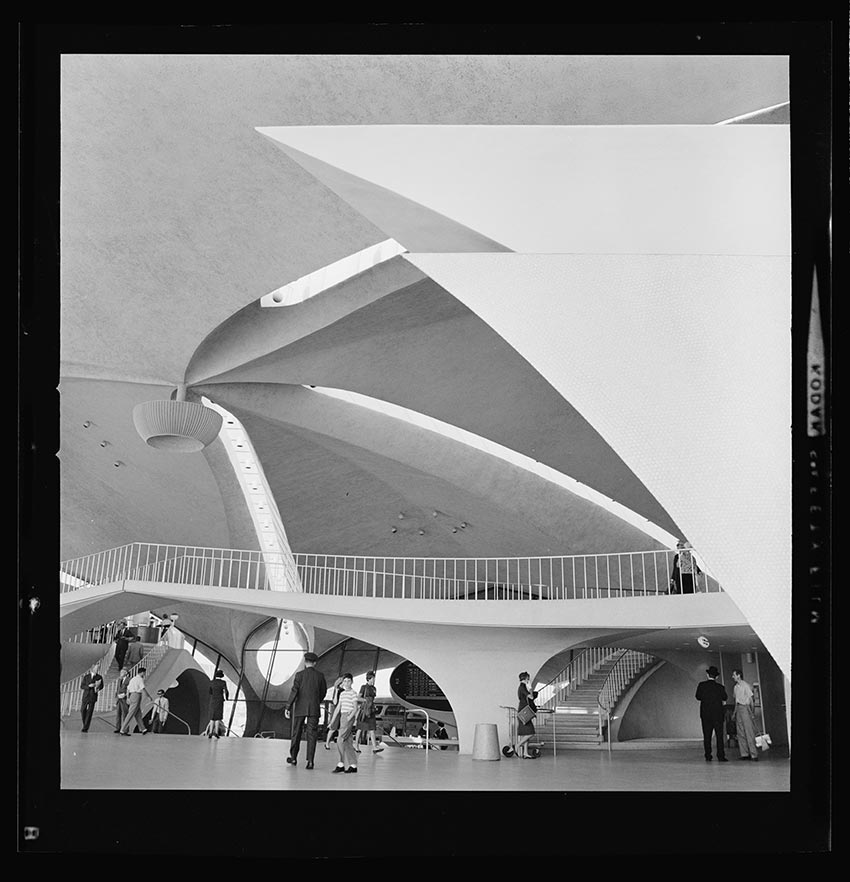 Photography: Balthazar Korab/Library of Congress
View Course Libraries for:
Originally published in Architectural Record
Originally published in July 2019
Notice