Adventures at the New Frontier
Sustainability at every stage
Sponsored by Inpro, Invisible Structures, inc., and Vectorworks, Inc.
Learning Objectives:
Examine how innovations in products and technology are pushing forward the ability of structures to be sustainable.
Define sources of embodied carbon in projects and describe how these sources can be tracked and reduced using software in the design phase.
Discuss the implications of Urban Resilience for built environments and the contribution of porous and permeable surfaces to resilience planning.
Explain why the life cycle of products is important to sustainable design, including elements of product recyclability and contribution to long-term design.
Credits:
This course can be self-reported to the AIBC, as per their CE Guidelines.
As an IACET Accredited Provider, BNP Media offers IACET CEUs for its learning events that comply with the ANSI/IACET Continuing Education and Training Standard.
This course is approved as a Structured Course
This course can be self-reported to the AANB, as per their CE Guidelines
Approved for structured learning
Approved for Core Learning
This course can be self-reported to the NLAA
Course may qualify for Learning Hours with NWTAA
Course eligible for OAA Learning Hours
This course is approved as a core course
This course can be self-reported for Learning Units to the Architectural Institute of British Columbia
You are not currently logged in to your CE Center account.
Log in
to view and complete the quiz questions that are embedded in this article.
When sustainability is mentioned, energy use or efficiency may be the corollary terms that spring to mind. Or, perhaps, green products or certification systems. Each of these terms capture an element of sustainability, but not the whole landscape. So, where are the new frontiers of sustainability?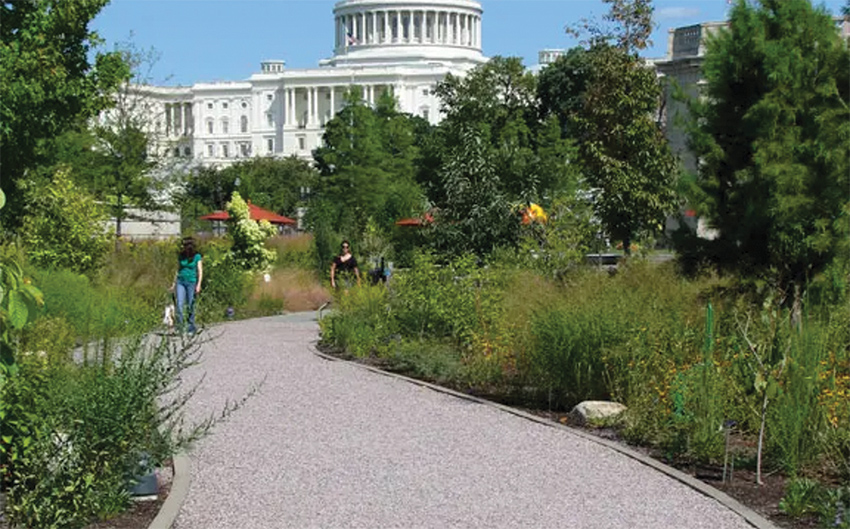 Photo courtesy of Invisible Structures
A beautiful and porous surface was added to the U.S. Botanic Garden grounds in Washington, D.C., by the Architect of the Capitol, who wanted the sound and feel of gravel, but needed ADA compliance for all visitors. The porous surface eliminates runoff and stormwater threats that occur in urban areas.
In 1987, the United Nations Brundtland Commission defined sustainability as "meeting the needs of the present without compromising the ability of future generations to meet their own needs."
Therefore, to pursue sustainability is to create and maintain the conditions under which humans and nature can exist in productive harmony to support present and future generations. Under this lens, sustainability embraces the concept that "goods and services should be produced in ways that do not use resources that cannot be replaced and that do not damage the environment" (U.S. Environmental Protection Agency).
As the building industry has rapidly advanced to embrace sustainability's performance objectives, the boundaries of what products and structures are capable of have also expanded. Across all spectrums, there are breakthrough technologies and applications providing design professionals and their projects the ability to force outward the assumed limitations of the built environment. These advances touch all phases of a project, from its inception to its end.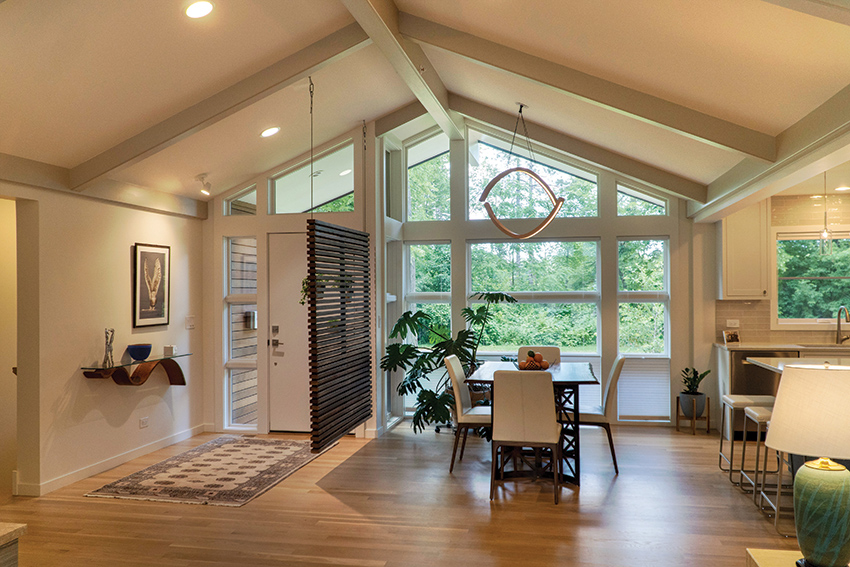 Photo courtesy of Kipnis Architecture + Planning
Reaching 2030 net-zero goals means providing the tools that calculate sustainability targets to every design professional and every project.
BEGINNING WITH SUSTAINABILITY
Too often, being at the cutting edge is only attributed to large corporations, multinational firms, or to unique individuals with limitless financial resources. Small architectural firms specializing in residential projects may believe that they have neither the capacity nor the resources to promote and design groundbreaking sustainable buildings. Yet, they have the desire–and the essential belief–to move their product toward, and to see the entire housing market achieve, net zero as quickly as possible, meeting 2030 goals.
Today's technologies are facilitating a wide range of ways that design professionals and architects, in any size practice, can inject sustainable principles into their projects before they ever launch beyond a computer. BIM software allows architects to sketch, model, and document their projects in a fully integrated workflow. The data that is included in the model can be used to quantify, analyze, and visualize sustainable insights into the plan and make smart design decisions. These programs can effectively produce automatic reports, accurate quantity takeoff calculations, and schedules, including carbon assessment calculations. Integrating energy analysis in early stages of the design enables designers to assess energy performance and can be updated as the design progresses. This analysis can be configured to match performance goals or certification standards. Such tools also provide the means to more accurately communicate with clients, integrating them into the process.
Architectural design excellence does not have to be sacrificed for principles of sustainability. By incorporating BIM software applications from the very start of a project, 'net zero' becomes a reality. Advanced software also ensures that practicing the architectural design philosophy of "high design and low carbon" need not be limiting. Selecting the path of sustainable design expands the possibilities for innovative architectural forms, construction methods, and use of materials, including the architectural integration of passive solar and bioclimatic design.
SUSTAINABILITY IN THE MIDDLE
How can sustainability be enhanced for an existing project? Can an entire street or city shift towards greater sustainability as it stands? Growing populations and an upsurge of natural disasters are increasing the strain on urban areas across the United States. Addressing these concerns was the genesis of Urban Resilience. Urban Resilience is the idea that cities can be built, or altered, in situ to better prepare and navigate these issues. Sustainable infrastructure and adaptable ecological systems can contribute to more resilient cities. Focusing on how infrastructure and ecological factors interact can give urban areas the ability to absorb, recover, and prepare for future shocks.
While changing the infrastructure in an existing urban development is not always possible, adding components which can aide in handling these disasters is achievable. There are a number of ways in which cities can assess their risks and better prepare for inevitable weather events.
In cities with storm and flooding risks, stormwater management is amongst the most important ways to build resilience. Most cities now use municipal separate storm sewer systems (MS4s). These are networks of ditches, curbs, gutters, sewer pipes, and outfalls solely dedicated to moving runoff from the city and into natural waterways that carry it away. However, in the event of extreme rainfall these MS4 waterways are not equipped to manage the deluge of water. Additionally, there is no method of pollution containment; pollutants from the streets are simply washed into the waterways. Some cities have added concrete to the inside of channels to increase the water flow, but this diminishes the natural beauty of the landscape and does not address removal of pollutants from the water.
Many municipalities are now requiring developers to add retention and detention ponds, which help with the initial impact of rainwater and release it slowly back into the waterways. While these are helpful in areas of new development, they are not always easy to add in existing urban areas.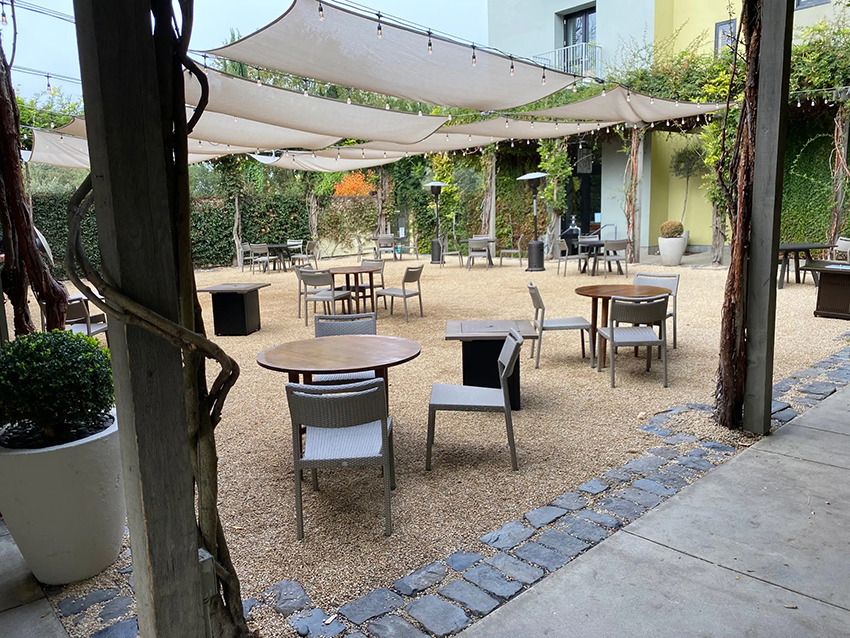 Photo courtesy of Invisible Structures
To expand its outdoor seating, this Healdsburg, Calif., hotel converted a grass area to a patio. The finished result create a clean, easy to maintain, ADA-accessible area.
Low-impact solutions are gaining ground to address both stormwater concerns and meet municipal requirements. These include rain gardens, vegetated rooftops, rain barrels, underground storage systems, and porous paving. Of these strategies, underground storage systems and porous paving can have the highest immediate impact on the effects of rainwater runoff, especially when used together. Surfaces that are pervious can absorb water and send it back into the earth to recharge ground water and filter out pollutants. Porous concrete, porous asphalt, ridged plastic pavers, and flexible plastic pavers transform surfaces, traditionally created from impervious materials, into functional areas that also serve to aide in stormwater mitigation.
Pedestrian paths, parking lots, and fire lanes can all be designed using porous paving, creating areas around buildings that will drain water instead of pooling it or sending runoff to other areas.
Underground water storage can be added beneath functional porous surfaces to increase flow, naturally filter out toxins, and contain water beneath the surface.
Taking a careful look at what material surrounds a project can engender a huge leap forward in its sustainability. These new products also address increasing the resilience of cities without demolishing existing structures.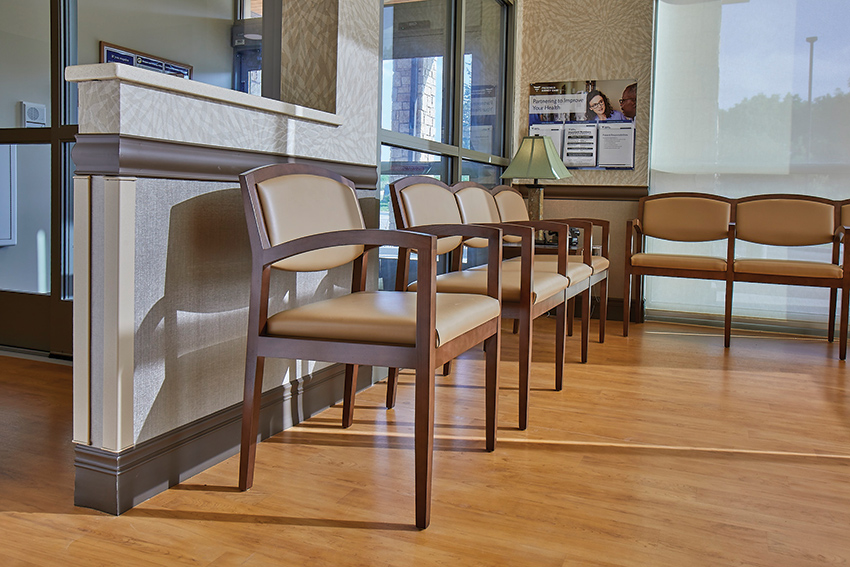 Photo courtesy of Inpro
The aesthetic appearance of a facility can be extended through smart selection of products, including choosing high-wear items that are recyclable at their end of service.
Originally published in Architectural Record
Originally published in March 2023
Notice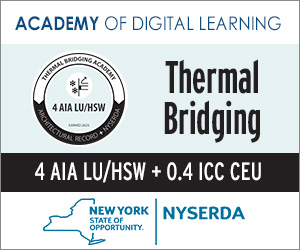 Adventures at the New Frontier
Buyer's Guide
High Impact BluNose Vinyl Retainer Surface Mount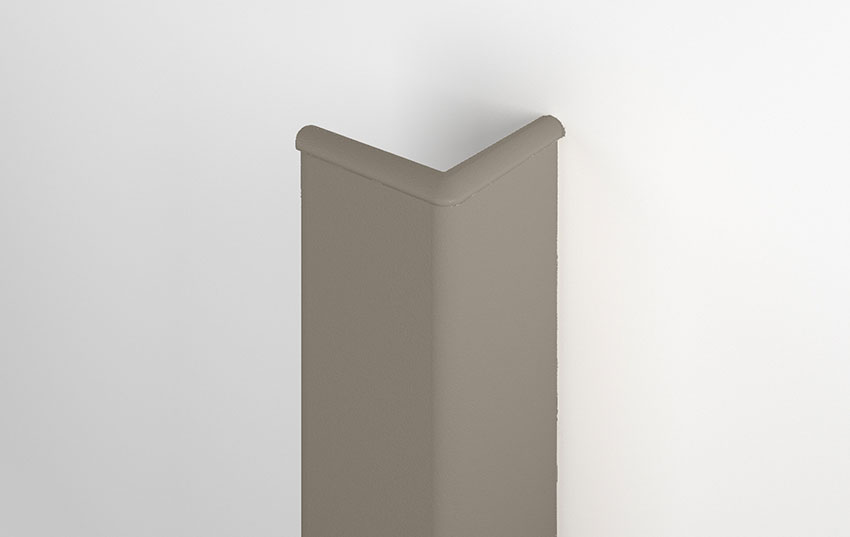 BluNose Corner guard provides superior impact resistance with a cost-effective vinyl retainer that is nearly 4X stronger than our aluminum retainer and 6X stronger than other vinyl retainers.
Grasspave2–There is No Equal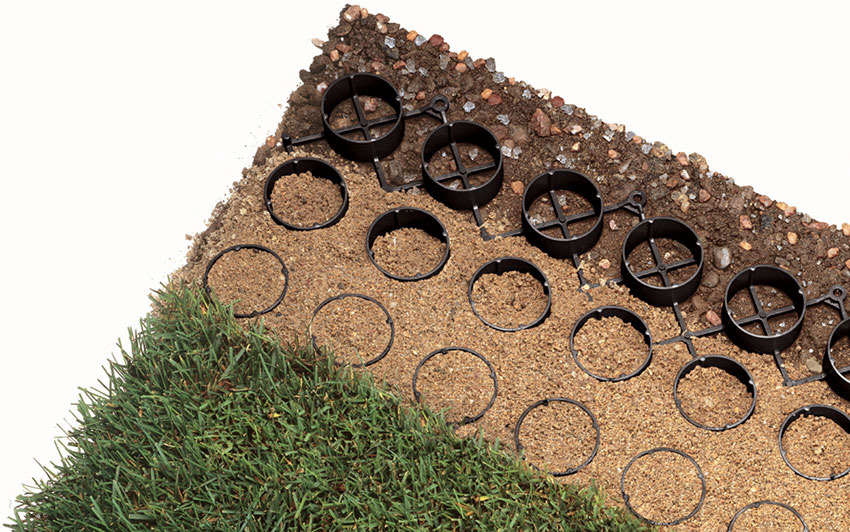 Grasspave2 by Invisible Structures has been the industry's most trusted porous paver since 1982. It is fast and easy to install and designed to perform in severe weather events. Grasspave2 boasts the greatest void space of 92% and highest compressive strength of 15,940 psi available, offering endless solutions.
The Ultimate Software from Sketch to BIM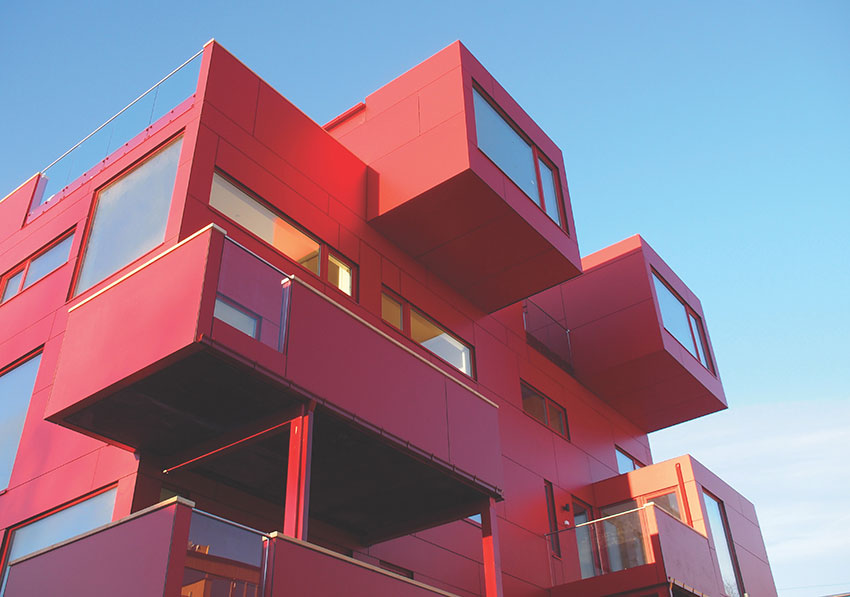 Unlike other software, Vectorworks has the flexibility to support your entire project from beginning to end, or anywhere in the process– from conceptual design to fully coordinated BIM models to construction documents. It's the versatile solution you need to pull everything together and increase your efficiency.