Prefab 2.0 to the Rescue: New Modular construction methods may help fix the global housing crisis.
Architectural Record
Learning Objectives:
Explain why prefabrication can offer improved worker safety and better quality, along with cost savings and shortened project timelines, when compared to traditional construction methods.
Discuss the potential for prefabrication as a solution for the global housing crisis.
Describe volumetric and flat-pack prefabrication methods and discuss the kinds of projects and typologies that are best suited to each.
Describe strategies for reducing the amount of work performed on-site.
Credits:
This course can be self-reported to the AIBC, as per their CE Guidelines.
This course is approved as a Structured Course
This course can be self-reported to the AANB, as per their CE Guidelines
Approved for structured learning
Approved for Core Learning
This course can be self-reported to the NLAA
Course may qualify for Learning Hours with NWTAA
Course eligible for OAA Learning Hours
This course is approved as a core course
This course can be self-reported for Learning Units to the Architectural Institute of British Columbia
This test is no longer available for credit
View course on architecturalrecord.com »
For generations, prefabricated housing has had a bad rap. Visions of ticky-tacky buildings in identical rows with no connection to context pushed modular construction to the fringe. But with global population increasing, the middle class rapidly expanding, and household size shrinking, some 2 billion new homes will be needed by the end of the century. That far outstrips what current construction methods can supply.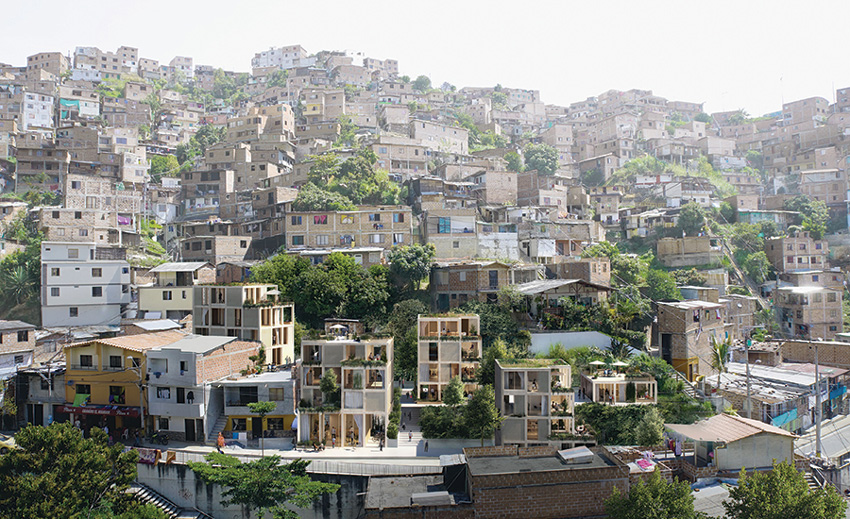 RENDERING: COURTESY EFFEKT ARCHITECTS/SPACE10
The Urban Village Project is a concept for flat-pack mass-timber housing created by IKEA's research and design lab with EFFEKT Architects.
At the same time, because nobody wants climate-related population attrition to solve the housing problem for us, greenhouse gas emissions from building construction and operation (currently 40 percent of global emissions) will have to be slashed. And considering that only 7 percent of the world's population can afford to own a home under current financing structures, something's got to give.
Across the housing sector—and the construction industry more broadly—hopes of salvation through prefabrication are surging. "The ambition is to resolve the housing crisis with affordable, livable, and sustainable solutions," says Sinus Lynge, a partner with Copenhagen-based EFFEKT Architects. EFFEKT's comprehensive concept for flat-pack housing, developed with SPACE10, the research and design lab of archetypical modular furniture fabricator IKEA, launched earlier this year.
Optimism around prefab's potential to jump-start construction's stalled productivity is based on several key advantages. These include the scope for technological innovation; the potential for economies of scale; and the ability to deliver projects as much as 80 percent faster, with improved safety and quality control, higher environmental performance, and reduced risk. "We're completely redefining the way buildings are conceived and realized," says Craig Curtis, chief architect at Katerra, an off-site construction company founded in 2015, which last year acquired Atlanta-based Lord Aeck Sargent and Vancouver-based Michael Green Architecture (MGA), and this year became North America's largest mass-timber manufacturer. "We're using technology in new ways to design, engineer, and configure, own the supply chain, tie data to a robust technology backbone, and assemble projects in the field," says Curtis.
And while Katerra may be unique in the degree to which it is taking charge of its supply chain, a thorough engagement across previously siloed project constituents is a hallmark of contemporary prefab. "It has massive potential to change not only the way we build, but the way teams work together," says Tim Swanson, architect and chief design officer at Skender, a 64-year-old construction firm that last year shifted to a prefabrication-oriented business model. Ranked by Fast Company as one of 2019's most innovative companies, Skender began production at its new Chicago manufacturing facility earlier this year.
With vertically integrated design, engineering, fabrication, and construction, Swanson says "there can be concern around what that means for us as architects." Referring to such luminaries as Eileen Gray, Ray and Charles Eames, Marc Newson, and Karim Rashid, he says, "We as a design industry don't look down on them because they produce things that are manufactured. In fact, they were and are able to push the bounds of design and materiality because of these fuller integrations." At Skender, Swanson finds that daily conversations across disciplines are resulting in the kind of integration that, historically, has proven fundamental to propel design forward.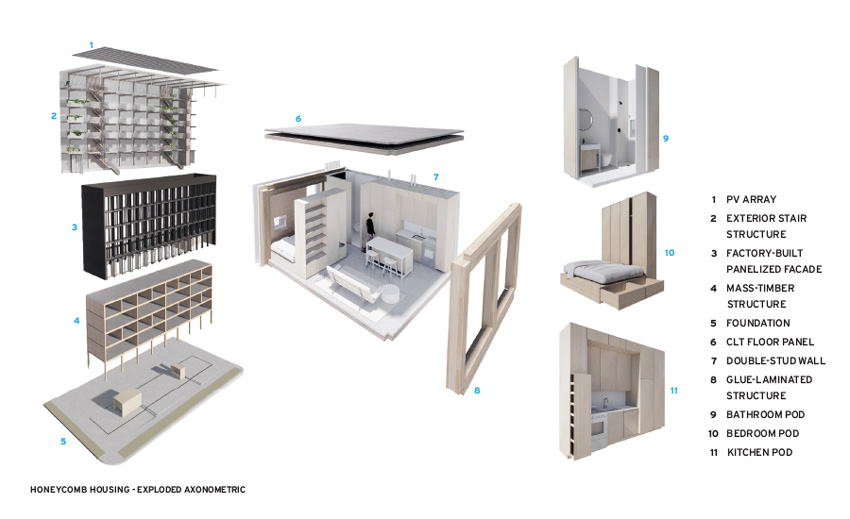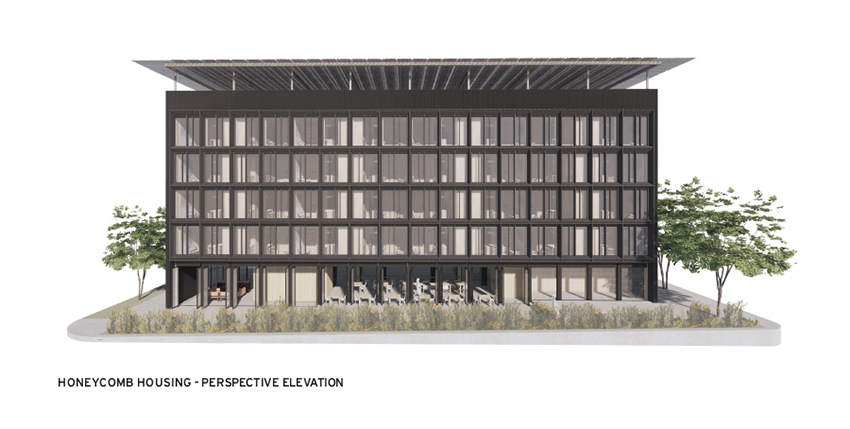 IMAGES: COURTESY MICHAEL GREEN ARCHITECTURE
The 32-unit Honeycomb Housing Prototype, which Michael Green Architects has developed for a site in Austin, comprises five stories of flat-pack mass-timber construction on a concrete podium.
Originally published in Architectural Record
Originally published in September 2019
Notice