Advances in VRF Technology: Satisfy Cold Climate and Other Application Challenges
Webinar On-Demand
Sponsored by Mitsubishi Electric Cooling & Heating
Learning Objectives:
Explore new technology advancements that enable VRF to be the sole heat source.
Explain why many architects use VRF to earn LEED® points.
Examine what happens when a facility must guarantee its occupants' comfort.
Identify why VRF heating technology is here to stay.
Credits:
This test is no longer available for credit
The technology allows for cost-effective year-round comfort that is otherwise unavailable in typical fixed-speed or staged heat pumps. H2i overcomes issues commonly associated with conventional heat pumps—such as decreases in low-side pressure, refrigerant mass flow rate, and operational capacity. H2i is used in conjunction with Variable Refrigerant Flow (VRF) zoning systems and is compatible with the control adapters. The result of coupling H2i's exceptional heating performance with VRF's benefits is impressive performance reliability, sole heat source functionality, energy efficiency, cost savings, space savings, and low ambient cooling.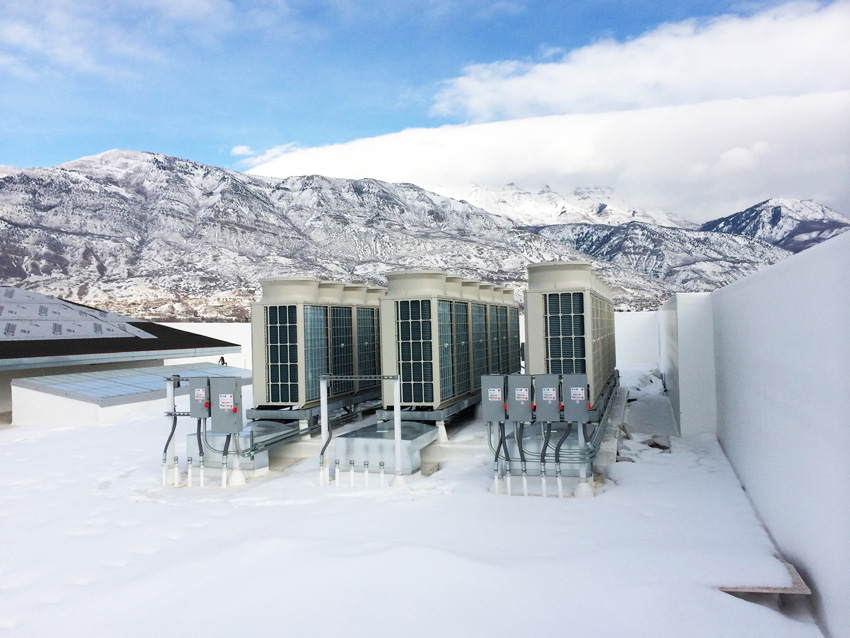 | | |
| --- | --- |
| | Kevin Miskewicz, Director, Commercial Marketing, Mitsubishi Electric: Kevin leads the marketing strategies, programs and initiatives for the division's commercial product line. He is a certified LEED® Green Associate. Most recently, Kevin was the product manager for condensing units and controls at Heatcraft Worldwide Refrigeration, Stone Mountain, Georgia. He earned a bachelor's degree in business administration from the University of Dayton. |
| | Greg Hosselbarth, Regional Manager, Commercial, Mitsubishi Electric: In Greg's role, he works with architects, consulting engineers, and building owners to educate, promote, and apply VRF and split-zoning technology in commercial and residential applications. Hosselbarth is a certified energy manager as well as a LEED® accredited professional. Hosselbarth earned a bachelor's degree in mechanical engineering from the University of Connecticut and is currently studying business at Boston University. |
| | |
| --- | --- |
| | Mitsubishi Electric US, Inc. Cooling & Heating Division is a leading manufacturer of Zoned Comfort Solutions™ and Variable Refrigerant Flow (VRF) air-conditioning and heating technology that help homeowners and building occupants customize their comfort and save energy. www.mitsubishipro.com/architect |
Notice