Windows & Door Standards and Material Types
Sponsored by Milgard® Windows & Doors
Learning Objectives:
Learn about window material use, function and features
Understand how choosing glass can effect sound control
Discuss how window and door configurations can improve day lighting and natural ventilation
Understand window performance ratings and how frame material and glass selection can improve energy efficiency
Credits:
It is important to understand what window and door frame materials available and how the use of glass and window functions can enhance a variety of designs from contemporary to traditional tastes. Manufacturers create fenestration products to satisfy discriminating tastes as well as provide comfort and long-term use with improved energy performance, ventilation, solar heat gain and other testing measures. There are many functions windows serve will help you to optimize performance of the built environment.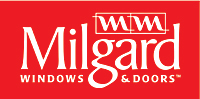 Since 1962, Milgard
®
Windows & Doors has manufactured superior, top-quality windows and patio doors backed with an industry-leading Full Lifetime Warranty. Whether you need vinyl, fiberglass, wood, or aluminum, Milgard has the right product to beautifully reflect your vision. With resources available for new construction and remodeling projects, you'll find Revit files, AutoCAD drawings, and SketchUp designs ready for your use on
www.milgard.com
.
Notice