Maximum Daylight and Ventilation
Sponsored by Milgard® Windows & Doors
Learning Objectives:
Understand the glass manufacturing process and how it can improve energy performance of a window
Examine window performance ratings and understand how they can impact and improve the built environment and performance of a building.
Learn about the outdoor living trend
Explain how windows and doors promote healthy living conditions for the occupants by improving indoor air quality and increasing natural daylight in the living space.
Credits:
After completing this course you will be able understand how float glass is manufactured and how glass is used to improve the built environment and performance of a building. You will also be able to discuss high performance window technologies that increase energy efficiency and sustainability.
As we explore the outdoor living trend you will learn how this works to improve indoor air quality and healthy living conditions. Integration of indoor-outdoor living space increases daylight into the living space.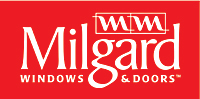 Since 1962, Milgard
®
Windows & Doors has manufactured superior, top-quality windows and patio doors backed with an industry-leading Full Lifetime Warranty. Whether you need vinyl, fiberglass, wood, or aluminum, Milgard has the right product to beautifully reflect your vision. With resources available for new construction and remodeling projects, you'll find Revit files, AutoCAD drawings, and SketchUp designs ready for your use on
www.milgard.com
.
Notice