Fiberglass Fenestration Comes into its Own
Ultra-durable frames bring sustainability, energy efficiency and beauty to today's windows.
This course is no longer active
Sponsored by Milgard® Windows & Doors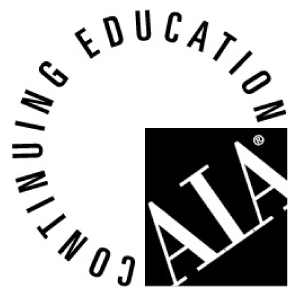 Continuing Education
Learning Objectives - After this course, you should be able to:
Describe the sustainable aspects of fiberglass.
Compare fiberglass window frames to other frame materials in terms of life cycle considerations.
Explain how fiberglass windows support green building goals.
Specify an effective fiberglass window.
Credits:
It used to be that wood windows were virtually ubiquitous, but technological advances have generated a multitude of alternatives with added benefits. Developed in the late 1980s to meet demand for lower maintenance and higher performance, fiberglass windows are now gaining traction nationwide. The AAMA/WDMA 2009/2010 U.S. Industry Market Studies show that while demand for all types of window units dropped a staggering 44.8 percent during the 2005 to 2009 peak-to-trough economic downturn, market share for fiberglass window units nearly doubled from 1.6 percent to 3.1 percent. That share is expected to reach 4.3 percent in 2013 as the global green building movement spurs ever more demand for sustainable products with low life cycle costs. As more mainstream window and door manufacturers introduce fiberglass lines for new construction and replacement situations, products have become available in a full range of energy-efficient options including low-E argon-filled insulating glass units and in a variety of styles from casement to single- and double-hung to complex custom profiles. This article will discuss next generation offerings in fiberglass windows and provide a comparative analysis of fiberglass and other framing materials. Also covered will be code and design considerations in specifying an appropriate fiberglass window.
Fiberglass Window Options
According to Greenerbuilding.org, a non profit website whose sole mission is to encourage the creation of well-built buildings made with sustainable materials, "using fiberglass for a window frame material is, in some cases, preferable to other window frame materials like wood, vinyl, or metal." A relatively young product, fiberglass window frames are available in several versions. Chief among them are the all-fiberglass frame that combines a traditional wood-frame profile with the strength, stability and low maintenance characteristics of fiberglass. These windows resemble traditional painted wood windows with factory-applied exterior colors. Quite recently, manufacturers have also introduced a line of windows in which the fiberglass production process enables complex profiles required for the look of painted wood windows on the exterior, combined with a natural wood interior. Better options in this category feature furniture-grade, clear, vertical-grain Douglas fir, mahogany or other species on the interior unmarred by nail or staple holes, a powder-coated exterior finish and built-in systems to increase both energy efficiency and window longevity.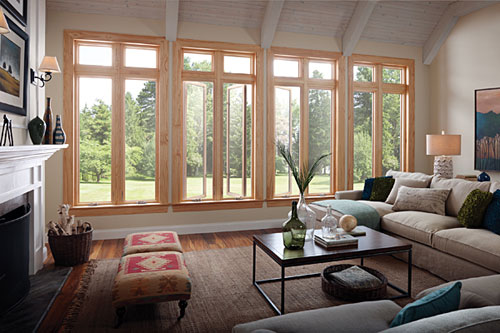 Fiberglass windows are an increasingly popular option in the residential market
Photo: Ron Bowman
Originally published in Architectural Record
Notice