Best Practices in Integrated Project Delivery for Overall Improved Service Delivery Management
The desire to better manage building projects leads firms to implement next-generation collaboration tools and integrated server products. The technologies are shown to save time and money while improving knowledge management.
This course is no longer active
Sponsored by Microsoft Professional Services Industry Solutions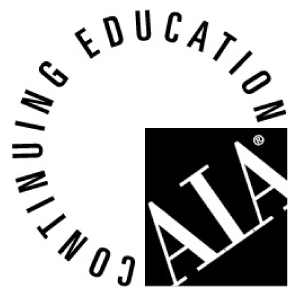 Continuing Education
Learning Objectives - After this course, you should be able to:
Explain the principles and benefits of integrated project delivery (IPD) for overall improved service delivery management.
Describe the types of IT technology solutions used for IPD.
Discuss how IPD information technology solutions affect project and firm processes within the AEC field.
Credits:
Architectural, engineering and construction (AEC) firms all over the world are struggling to address information overload, growing business complexity and associated risk and compliance challenges, as well as increasing complexity managing internal and external collaboration. In addition, firms are grappling with changing workforce demographics and the departure of their most experienced personnel. Firms around the globe are facing the challenge of assimilating and updating the firm's computer and communications technology, and ensuring that everyone involved in a project is on the same page, with the same information and versions of key documents.
In order to reduce cost and better manage the increased speed and complexity of today's construction projects, new business intelligence tools are being deployed. The result is that today's marketplace challenges are actually driving many AEC firms and owner groups towards a better way of getting work done.
Part of this evolution is about technology, and part is purely organizational. For example, as design and construction firms have faced a departure of their most experienced employees, many firms are creating project teams with personnel from offices that are dispersed geographically. When the opportunity arises, many AEC companies are also partnering with other firms or acquiring smaller firms and assimilating those to meet new business opportunities. Still others are employing design-build and other accelerated delivery methods to improve building quality while meeting their schedule and budget commitments. Last, some are partnering with their clients, integrating the owner group more closely in the project cycle.
To move towards a better, more efficient future, AEC firms are pressing for ways to securely share information over an extended period of time without losing the essential pieces of the unfinished product. In an annual technology survey of 400 construction industry executives conducted by the magazine Engineering News-Record, about 80 percent of the professionals agreed that, "Collaboration among industry players is the most important role for technology for the next five years." This observation has increased the pressure on the search for effective information exchange.
 
In order to better manage the complexity of today's AEC projects, new tools are being deployed by AEC teams.  Among them is a new class of collaboration tools for integrated project delivery, or IPD.
 
One result of these changes has been a transformation in systems management among companies with multiple locations and offices. Leading AEC firms seeking to better leverage human resources, existing work content, and "business intelligence" tools have begun to employ integrated project delivery (IPD) technologies. Distinct from IPD contracting and delivery methodologies, such as design-build, construction management at-risk, bridging, and the like, this discussion focuses exclusively on IPD tools for client-service team project collaboration.  In this context, IPD may be a suite of IT and communication tools for use by one or more firms or on one or more projects, or both.
"We use an array of vertical solutions whether for risk management, scheduling, asset management, or spatially enabling a project, but there are two specifically that we're really kind of getting a lot of business value from right now," says Scott Prather, director of Collaborative Services for CH2M-Hill, Denver, referring to his firm's use of dedicated IPD solutions. "One of those enables us to map the process across all different silos into a common portal to where anybody can go and see the status of a project or its phase. The second tool crosses the boundaries of corporations easily and securely, which is another very important factor in our industry."
 
Notice