Below-Grade Waterproofing – Tackling Challenges in Today's Marketplace and Preparing for a Changing Climate
Sponsored by MFM Building Products Corp
Learning Objectives:
Describe the basics of below-grade waterproofing components and materials commonly used in commercial construction projects.
Discuss how to mitigate performance risks in a contemporary fast-track construction environment.
Understand the evolving warranty requirements for below-grade waterproofing materials and systems.
Identify design strategies for future climate change and flood protection.
Credits:
This test is no longer available for credit
Current trends in commercial construction present unique challenges to designers, contractors and building owners when selecting a below-grade waterproofing strategy. Below-grade waterproofing in today's fast-paced construction environment can be a challenge, and often there are no second chances to get it right. Manufacturers continue to introduce new products and systems with ever-evolving warranty requirements. Looking toward the future, designers and building owners must consider the effects of climate change and an increasing risk of flooding on a building's performance. The speakers will discuss several trends in below-grade waterproofing in today's market and how to tackle the associated challenges, including fast-track construction, new and changing warranties, and flood protection.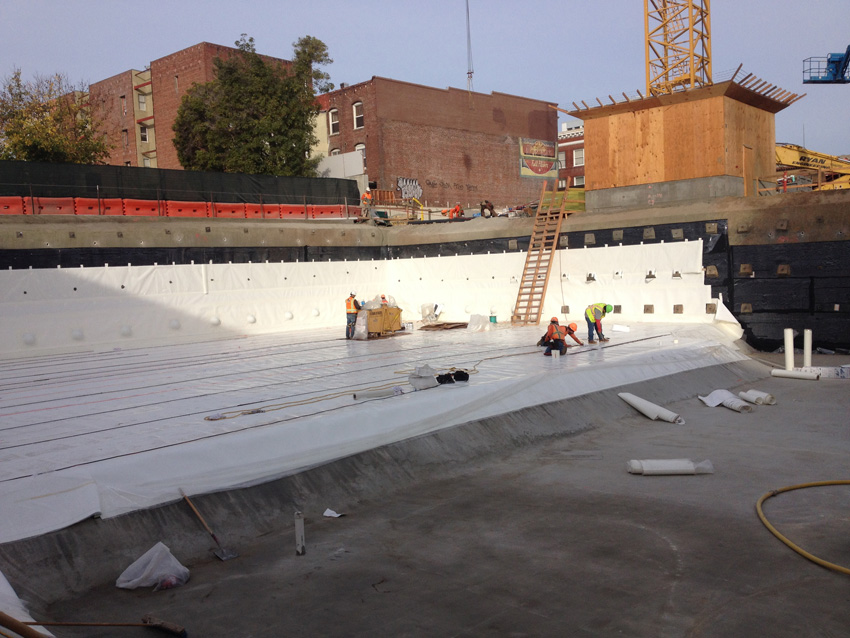 | | |
| --- | --- |
| | Casey R. Stevenson, P.E. (MA), is a Senior Project Manager in Structural Engineering at Simpson Gumpertz & Heger's Boston office. He works on projects involving new design, investigation and rehabilitation of building and non-building structures. He focuses on flood risk evaluation and mitigation of structures and infrastructure, including the use of dry-floodproofing techniques and the evaluation of flooding caused by future sea level rise. He can be reached at crstevenson@sgh.com. |
| | Emily V. Wychock, P.E. (CA), is a Staff II in Building Technology at Simpson Gumpertz & Heger's Washington D.C. office. She works on projects involving new design, field investigation work and repairs to building enclosure systems. She has consulted with architects, contractors and building owners on commercial and residential buildings. She can be reached at evwychock@sgh.com. |
| | |
| --- | --- |
| | Simpson Gumpertz & Heger is a national engineering firm that designs, investigates and rehabilitates structures, building enclosures and materials. Our award-winning work encompasses building, energy, civil/infrastructure, and science/defense projects in the U.S., Canada and more than 30 additional countries. www.sgh.com |
| | |
| --- | --- |
| | MFM is the right solutions provider when it comes to effective waterproofing and weather barriers for all types of industrial buildings, commercial structures, retail properties and private residences. Meeting today's demanding challenges in the construction market is why MFM products are designed for maximum performance, ease of installation and improved profits for our customers. www.mfmbp.com |
Notice