Wood Provides Natural Fenestration Solutions
The right species for window and door applications offer benefits in practicality, aesthetics and sustainability
This course is no longer active
Sponsored by Marvin Windows and Doors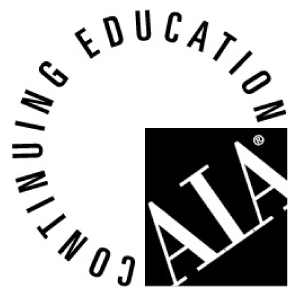 Continuing Education
Learning Objectives - After this course, you should be able to:
Explain the leading forest certification programs
Evaluate popular wood species for doors and windows
Discuss the basics of good entry door construction
Credits:
 
Wood's status as the ultimate green material is hard to debate. In fenestration, wood provides good thermal
insulation and longevity while addressing such issues as environmental stewardship and sustainability. For centuries, wood's natural beauty has been one of the best ways to add warmth and distinction to windows and doors - an advantage that is enlarged upon in today's statement-making entry doors for residential and commercial projects.
That wood is a desirable choice from an aesthetic and environmental aspect is a given. From then on, the decisions get more complicated with implications for functionality and sustainability. Not all woods are created equal. Which species' color, grain, texture, durability and workability make it right for a particular fenestration application? Which species are prone to warping or cupping - and to what extent can the actual construction of the door influence these tendencies? Moreover, has the wood specified been certified as sustainably harvested - and by which certifying agency?
This article will cover wood used in the manufacture of windows and doors, highlighting the characteristics of various popular wood species and the organizations that certify them as sustainable. Optimal construction practices for wood entry doors will be highlighted.
 
Wood windows add warmth to any setting.
Photo Courtesy of Marvin Windows and Doors
Originally published in Architectural Record
Notice