AAMA 2605-05 Sets High Standards for Coated Aluminum Extrusions and Panels
Strict criteria result in better performance
This course is no longer active
Advertorial course provided by Marvin Windows and Doors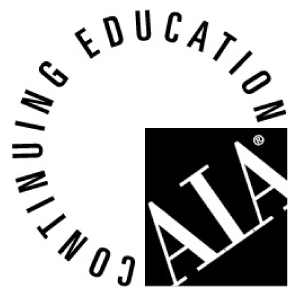 Continuing Education
Learning Objectives - After this course, you should be able to:
Discuss the attributes of aluminum as a building material.
Compare advantages and disadvantages of different window frame materials.
Identify good, better, and best standards for clad aluminum paint finishes.
Understand how paint finishes fail.
Credits:
Windows often define a building's style and connect it with the outside world. Technology improvements in materials, coatings, and processes allow unprecedented flexibility in window design, resulting in the availability of larger window sizes and dramatic shapes that are also low maintenance and energy efficient.
Even as the window industry offers many new choices, fenestration products must meet exacting design and functional standards. Understanding the advantages and disadvantages of various window products will assist architects in specifying the most appropriate windows on projects.
Aluminum clad window frames that meet the strict criteria of American Architectural Manufacturers Association (AAMA) 2605-05 standards offer significant advantages in several areas, including durability, color and gloss retention, and corrosion resistance. This article will cover the properties of aluminum as a fenestration material and compare the advantages and disadvantages of various window frame materials. The AAMA 2605-05 specification, the highest standard available, will be analyzed to provide architects with a benchmark for quality in selecting the right windows for new construction and renovation projects.
Aluminum Properties
Derived from bauxite, aluminum is one of the most abundant minerals in the earth's crust. About one-third the weight of iron, steel, copper, or brass, aluminum is easy to handle and relatively inexpensive to transport. Aluminum has a high strength-to-weight ratio that is equal to or stronger than steel. Protected by a naturally occurring oxide film, aluminum offers some corrosion resistance and by nature does not rust. With high elasticity, aluminum offers design flexibility and is conducive to innovative applications.
The Motherhouse of the Dominican Sisters of St. Cecilia in Nashville underwent a massive renovation and expansion, including installation of approximately 750 new and replacement clad windows.

Photo courtesy of Marvin Windows and Doors.
Aluminum is a sustainable material. Though not specifically addressed by the U.S. Green Building Council's Leadership in Energy and Environmental Design (LEED®) rating system, a positive environmental characteristic of aluminum involves the end of its life cycle. Aluminum is 100 percent recyclable. Virtually anything made of aluminum can be recycled repeatedly due to its economic value. Cans, foil, plates, molds, window frames, garden furniture, and automotive components are typically melted down for recycling.
The re-melting of aluminum requires little energy. Only about five percent of the energy required to produce the primary metal initially is needed in the recycling process, and there is no off-gassing of harmful chemicals. Nearly one third of aluminum is manufactured from recycled materials.
Durability is a significant factor when assessing a material's long-term environmental impact. Aluminum framed structures are not subject to rot or rust, and are known for their extreme longevity. Although the electricity in producing aluminum is significant, this embodied energy is used over many years.
Notice