Escalator Basics Today: How to Plan, Design and Update
New technology and code revisions plus the absence of standard building interface dimensions require a project by project approach to escalator design.
This course is no longer active
Sponsored by KONE Inc.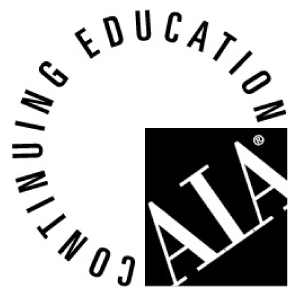 Continuing Education
Learning Objectives - After this course, you should be able to:
Summarize the design concepts, building interface basics and essential components for escalator installation.
Identify the pertinent features necessary for optimum escalator planning.
Evaluate the different options available for updating escalators.
Credits:
U.S. patents for escalators or moving stairways date back to the mid 19th century, but it was not until the late 1800s that the world's first operable escalator was installed in Coney Island, New York and London's Harrods department store. Shortly thereafter the first commercial model appeared in 1900 and during the first half of the 20th century manufacturers in both the U.S. and Europe found a welcome market for their models.
Since then, with improved technology, escalators have routed people within virtually every building type from hotels to department stores and transported the public in airports, office buildings and even outdoors. The world's longest system is the 2,600 ft Central- Mid-Levels escalator in Hong Kong, which transports tens of thousands of commuters between their work and residence above the streets.
Yet escalators do more than efficiently move 90-plus billion passengers each year. They encourage communication. Environmental psychologists have noticed that conversations are broken off at the arrival of the elevator and recommend that creative corporations specifically request escalators for new offices. Escalators also offer a unique organizational view that counteracts the isolation experienced by executives on penthouse floors. While new construction is the major market for escalators, renovation and replacement is a growing sector, since an increasing number of the estimated 50,000 escalators in the U.S. are over 20 years old.
Escalators are not created equally and are unlikely to fit the same well way. U.S. code requires the angle of inclination not to exceed 30 degrees and while most manufacturers use similar escalator components, each manufacturer arranges these components differently.
An understanding of their design concepts and installation requirements ? and how their functioning varies according to the kind of project ? is therefore key to designing escalators for both new and existing buildings. In addition, with the drive towards sustainable design, awareness of energy efficiencies and environmental issues in escalator design is becoming increasingly critical.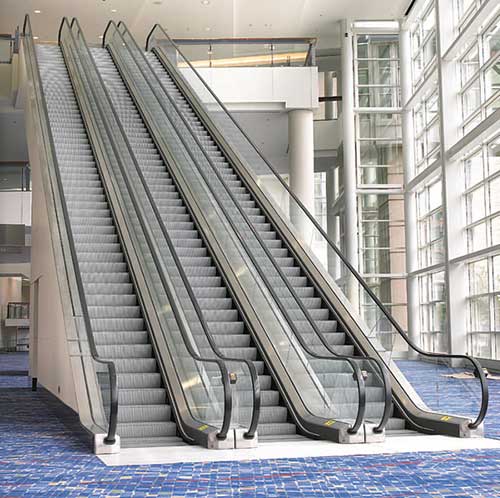 Photo courtesy KONE Inc.
 
Originally published in Architectural Record
Notice