Understanding Seismic and Wind Restraints
Specification of code-compliant non-structural MEP components significantly reduces losses in the event of natural disasters
This course is no longer active
Sponsored by Kinetics Noise Control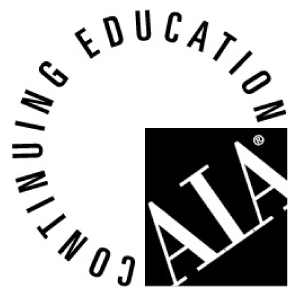 Continuing Education
Learning Objectives - After this course, you should be able to:
Summarize code requirements and exemptions relating to seismic and wind restraint for mechanical, electrical and plumbing (MEP) equipment.
Explain parameters such as Seismic Design Category and Component Importance Factor that determine seismic and wind restraint compliance.
Discuss the selection and certification of seismic and wind restraints for MEP equipment and components.
Identify the different types of anchorage and restraints for MEP equipment.
Credits:
The growing number and severity of natural disasters within the U.S. in the past decade have caused untold tragedies and huge financial costs. Yet the majority of financial losses due to earthquakes and hurricanes in developed countries occur through the damage or failure of nonstructural components rather than failure of the building itself.
Nonstructural components, the name given to those items in a structure that are not part of the structural system, include mechanical, electrical and plumbing equipment plus the anchorage and attachments that connect components to the primary structural system. Losses resulting from nonstructural component failures have been estimated to exceed 50 percent of the total value of the structure.
One problem in the past was the lack of enforcement of seismic and wind restraint code provisions. A key finding by FEMA ((Federal Emergency Management Agency) regarding damage relief costs that have far exceeded expectations in the past 10-plus years was that if restraint requirements had not been waived, costs would have been significantly reduced. Another significant finding reported after a review of seismic events worldwide, is that moderate sized earthquakes in low seismic areas cause a tremendous amount of damage in structures that had little or no seismic protection.
Clearly, an understanding of seismic and wind restraint requirements and compliance is critical in this era of increasingly severe natural disasters.
Codes Relating to Seismic and Wind Restraints
Seismic and Wind Restraint Requirements are referenced in 2006/2009 IBC (International Building Code). The seismic restraint of mechanical, electrical and plumbing (MEP) nonstructural components is based on Chapter 13 Seismic Design Requirements for Nonstructural Components of ASCE (American Society of Civil Engineers) 7-05. ASCE 7-10 applies to the 2012 IBC code, and has been adopted by some states already.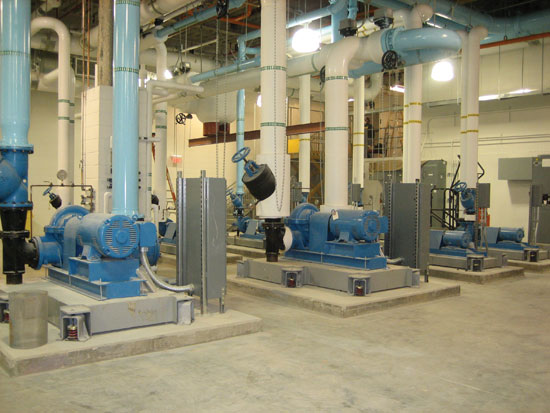 Concrete inertia bases with seismic/wind restraint in combination with a spring coil.
Photo courtesy of Kinetics Noise Control
Notice