Renovating an Historic Structure for LEED Platinum Certification
How some key decisions made in the Portland AIA's new headquarters were geared toward sustainability
This course is no longer active
Sponsored by JELD-WEN® Windows and Doors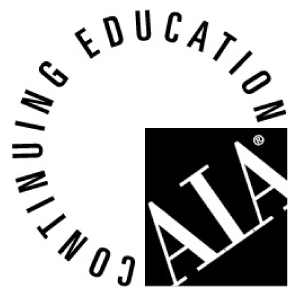 Continuing Education
Learning Objectives - After this course, you should be able to:
Describe innovative measures for managing ventilation and heating/cooling costs.
Explain key steps to repurpose an historic structure into a LEED-accredited facility.
Identify best practices for using windows to enhance natural lighting.
Evaluate if a rainwater runoff system is appropriate for a project.
Credits:
Portland, and the state of Oregon, has always been on the cusp of environmental leadership. So when it came time for the city's American Institute of Architects (AIA) chapter to undertake a new headquarters, the organization's leadership steered it toward becoming a pioneer in renovating an historic structure into a jewel of a sustainable structure. In the end, cutting edge design and the latest in green building technology came together to create AIA Portland's new Center for Architecture, hailed nationwide as a model for urban redevelopment. The center is the first AIA building in the world to achieve a LEED Platinum rating from the U.S. Green Building Council (USGBC), but how it achieved the rating is the real story. The 10,000-square foot center, with 5,000 square feet of occupied space, has been turned into a showpiece from what was once a dilapidated livery stable thought to be the oldest surviving structure in northwest Portland's thriving Pearl District. This case study will focus on: how key decisions were made regarding the renovation that contributed to the building achieving LEED Platinum status; the products that were utilized that helped secure LEED points toward energy efficiency; renovating an historic structure that would otherwise have been torn down; innovative uses of natural and artificial lighting; and rainwater management.
Energy Efficiency and Ventilation
Achieving measurable energy efficiency is one of the most high-profile elements of receiving LEED certification. Conserving energy is a long-term benefit of using efficient products, designs and construction techniques that can add up to great savings over the life of a structure. In fact, USGBC requires a building to achieve at least two points for energy efficiency.
To earn LEED credits for optimizing energy efficiency performance, USGBC requires one of the following path options described below be selected. Project teams documenting achievement using any of these options are assumed to be in compliance with EA Prerequisite 2.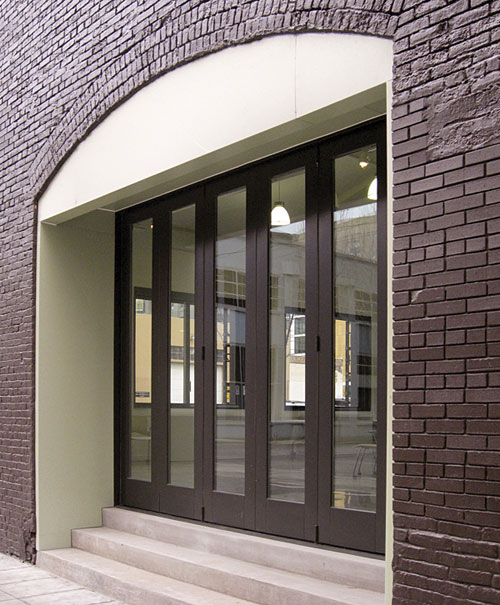 A six-panel folding door opens the building to the surrounding neighborhood and also contributes to the space's ventilation plan.
Photo courtesy of Michael Mathers
Originally published in Architectural Record
Notice