How to Size Heat Pump Water Heaters for Efficiency and Cost
Sponsored by Intellihot
Learning Objectives:
Describe why it is "tricky" to design heat pump water heaters correctly for a given application.
Discuss common mistakes, assumptions, and limitations that cause over-sizing or under-sizing.
Explain the impact of lower outdoor temperatures, ground water temperature, hot water loads, and demand response on sizing.
Overcome these roadblocks and produce high-confidence heat pump water heating systems.
Identify how to size large multifamily applications using the smallest footprint and lowest power needs.
Credits:
BNP Media has met the standards and requirements of the Registered Continuing Education Program. Credit earned on completion of this program will be reported to
RCEP.net
. Certificates of Completion will be issued to all participants via the
RCEP.net
online system. As such, it does not include content that may be deemed or construed to be an approval or endorsement by the RCEP.
As an IACET Accredited Provider, BNP Media offers IACET CEUs for its learning events that comply with the ANSI/IACET Continuing Education and Training Standard.
This course may qualify for continuing education through the FBPE.
This course may qualify for continuing education through the NYSED. For further information, please visit the NYSED website at
http://www.op.nysed.gov/prof/pels/peceques.htm
.
Commercial water heating systems are capital intensive and have long-term effects on building performance and occupant satisfaction. If sized incorrectly, it can lead to problems like energy inefficiency, higher utility bills, or lack of adequate hot water. The goal with sizing is to provide the required volume of hot water daily in an efficient, cost-friendly, and safe manner. However, sizing has become more challenging with the popularity of heat pump water heaters. Set to replace gas-powered water heaters, the recency of this technology along with its complicated sizing methodology with needs for tank-style setups has led to a host of challenges for specifiers who end up creating grossly ineffective and space hogging systems.
This webinar explores how to size HPWH systems, discussing common mistakes, assumptions and limitations that frequently cause oversizing or under-sizing. We will also discuss the impact of varying hot water loads, demand responses, and ambient and groundwater temperatures on the sizing of HPWHs.
We encourage you to sign up for this webinar to discover a better approach to sizing hot water systems – particularly heat pump water heaters.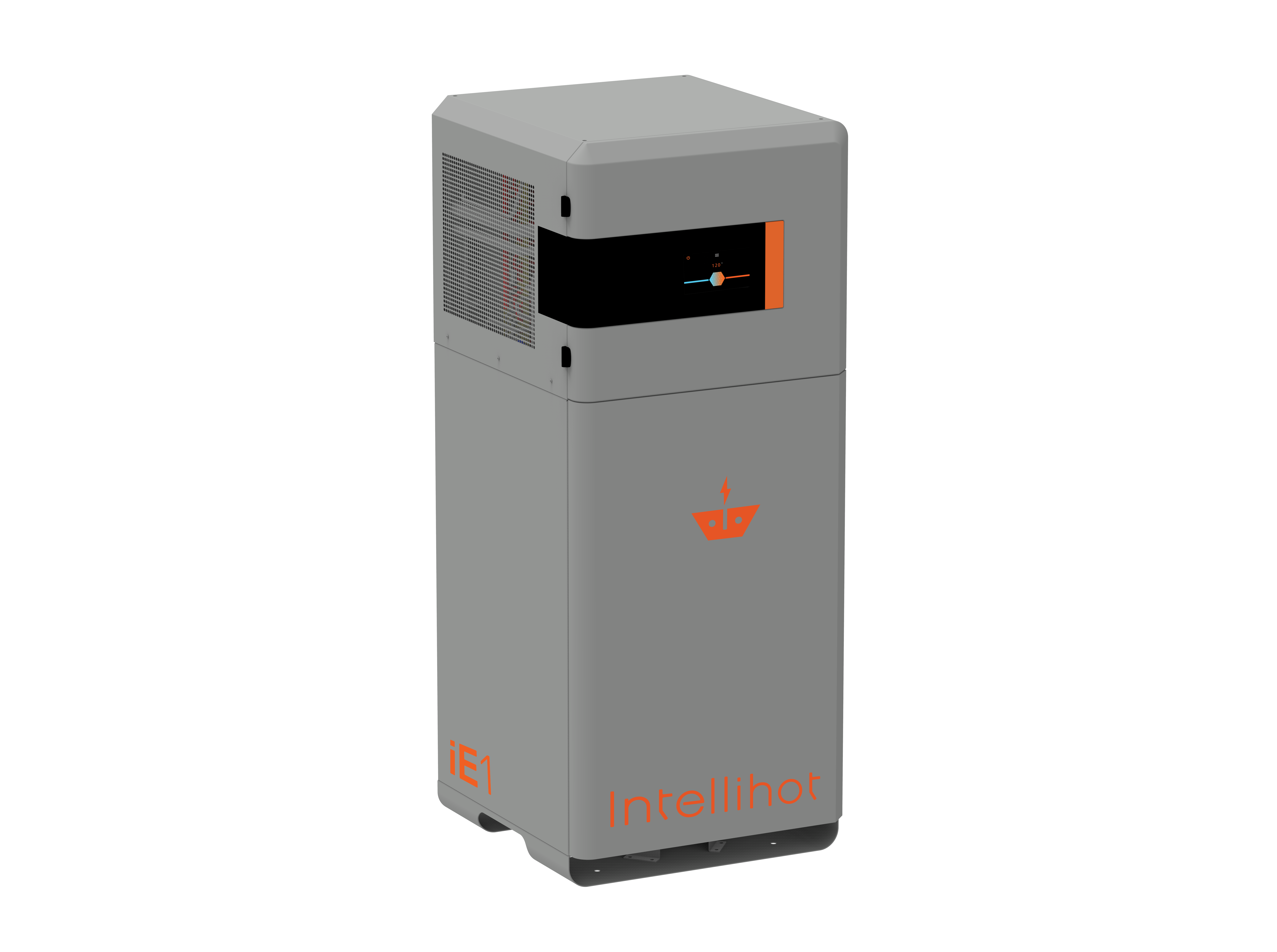 Image courtesy of Intellihot
| | |
| --- | --- |
| | Sridhar (Sri) Deivasigamani, didn't set out to create the first commercial tankless on-demand hot water heater. But, after returning home from a 30-hour flight only to find his basement completely flooded from a broken water heater, he knew a worthy challenge when he saw it. After mopping up the basement, the robotics engineer immediately started troubleshooting his water heater. By sunrise, he had the idea for what would become the first on-demand, tankless commercial water heater. This idea would revolutionize the industry and create a safer, cleaner, and more efficient option for building owners. Today, Intellihot boasts several large-scale clients including Levi's® Stadium, home of the San Francisco 49ers, 340 on the Park, Chicago's second tallest residential building, and Hilton Hotels. The success of Intellihot continues to flourish, with revenue growth in excess of 100 percent year-over-year. The company now employs 100+ people in both Galesburg and Chicago and continues to secure key partnerships nationwide. Prior to founding Intellihot, Sri spent ten years at Caterpillar as a mechanical engineer with a focus on marine engines and control systems. He holds a bachelor's degree from Manipal Institute of Technology, India, and a master's degree in Mechanical Engineering from Clemson University. Sri Holds more than 60 Patents, is a member of the IWBI Health equity advisory committee, and is a 2022 Edison award winner. |
| | |
| --- | --- |
| | Intellihot designs, manufactures and assembles tankless water heaters for residential, commercial and industrial applications — the first to do so entirely in the United States. Quality and innovation are at the heart of all its products, which were developed following years of extensive research. The company continues to be recognized for its innovative design; it currently has more than 60 awarded and pending patents. |
Originally published in June 2023
Notice