The Power of Certified & Tested Insulating Glass Units
Now, manufacturers have one standard, one test and one certification protocol to adhere to, rather than trying to decide which of several to follow.
This course is no longer active
Advertorial course provided by Insulating Glass Manufacturers Alliance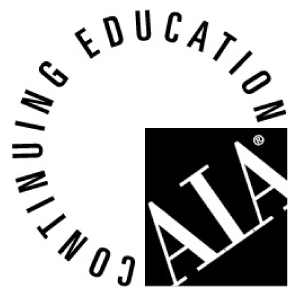 Continuing Education
Learning Objectives - After this course, you should be able to:
Understand the relevance of the new harmonized insulating glass (IG) standard and its importance to the architectural and specification community.
Identify some of the differences between the new standard and its predecessors.
Become familiar with insulating glass certification and testing programs, their impact on the longevity of these units and the overall credibility of the building envelope.
Credits:
The project was complete for several years. It was an impressive design with vast expanses of vision area and windows. Soon, the building owner begins to notice a clouded effect in between the panes of some of the insulating glass units. On closer inspection, the architect finds something missing on the windows: the certification stamp on the window spacer materials within the insulating glass units that indicate testing and certification to current industry standards. The owner, architect, specifier and contractor begin a tug-of-war over who is responsible and worse yet, who will replace the windows and eat the cost to install new units which meet third- party testing and certification programs.
Fast forward to ongoing efforts by the Insulating Glass Manufacturers Alliance (IGMA), the North American organization representing certified insulating glass manufacturers. One of IGMA's primary strategic initiatives is to harmonize industry standards and raise the bar on quality. IGMA was formed in October 2000 as a result of the merger between the Sealed Insulating Glass Manufacturers Association (SIGMA) and the Insulating Glass Manufacturers Association of Canada (IGMAC).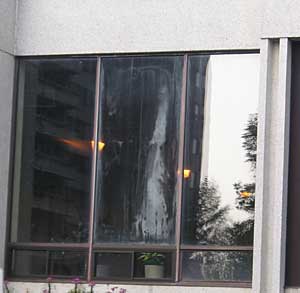 Failed Insulating Glass Unit Showing Volatile Fogging
IGMA was one of the leaders in merging ASTM E 773/E774 (also known as CBA) with the CGSB (Canadian General Standards Board) 12.8 standard to successfully complete a new document across the U.S. and Canada (ASTM E 2188, E 2189, E 2190); one that expands the global marketplace for insulating glass units and provides a single cohesive and consistent updated certification program for manufacturers to test their products. This new test specification has been published as ASTM E 2190 Standard Specification for Insulating Glass Unit Performance & Evaluation.
IGMA is on a mission to rid the specification community of non-certified and un-tested insulating glass units, and the first accomplishment in that direction is the recent release of the IGMA Certification Program for the ASTM E 2190 standard.
Originally published in Architectural Record.
Notice