Spray Polyurethane Foam: The Evolution of Building Insulation
Sponsored by Icynene-Lapolla
Learning Objectives:
Explain the benefits of and the differences between open-cell spray foam insulation and closed-cell spray foam insulation.
Describe the most appropriate applications for open-cell and closed-cell spray foam in commercial designs.
Describe how spray foam insulation can be used in assemblies requiring fire resistance.
Define the differences between thermal barriers and ignition barriers, and explain insulation fire ratings.
Credits:
This test is no longer available for credit
This course is part of the Education Academy
Of all the different insulation options available today in commercial construction, spray foam can provide outstanding thermal performance while also contributing to air sealing, moisture control, and even structural integrity. This learning unit will provide an overview of spray foam insulation, how it differs from conventional insulation types, its most appropriate applications, and how the material is allowed to be used in fire-resistant construction.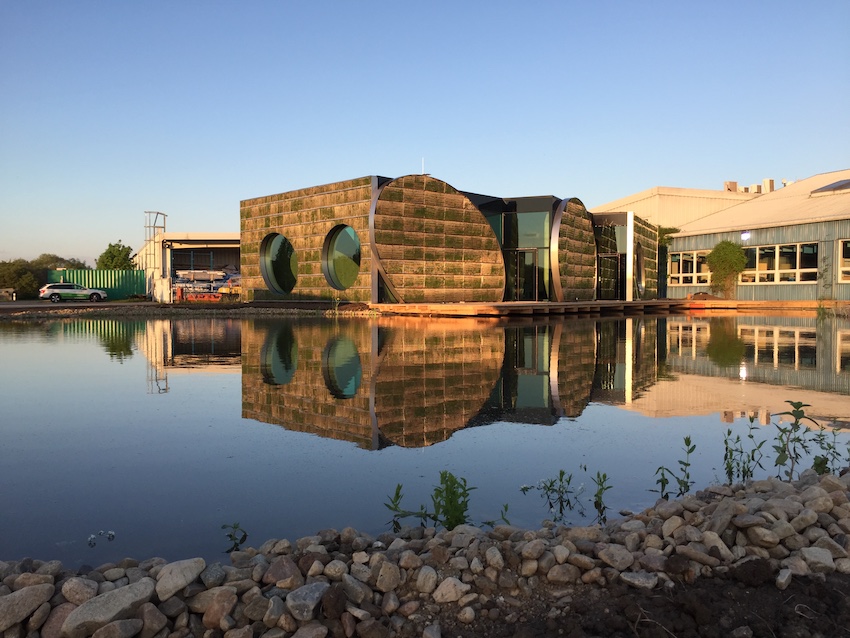 Photo courtesy of Icynene

Icynene-Lapolla is a leader of high performance building material innovations aimed at optimizing the building envelope and maximizing energy efficiency. Available in more than 31 countries, Icynene-Lapolla is a global manufacturer and supplier of spray polyurethane foam for insulation and roofing applications, reflective roof coatings and equipment. Serving architects, builders, contractors and homeowners, Icynene-Lapolla's solutions enhance residential and commercial structures, in both new and retrofit construction.
Notice