Task Lighting Solutions: Their Economic and Ergonomic Benefits
Supported by human factors research and driven by demand for energy savings, task lighting is a critical component of efficient and effective workplace lighting solutions.
This course is no longer active
Advertorial course provided by Humanscale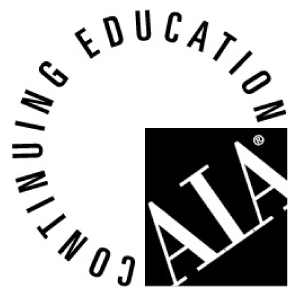 Continuing Education
Learning Objectives - After this course, you should be able to:
Evaluate office lighting design for effective work environments.
Recognize the importance of incorporating task lighting into an overall lighting plan.
Identify the environmental, economic and human factor benefits of task lighting.
Credits:
It was not so many years ago, when employees worked mostly with paper documents, that lighting, like other building systems, was designed around the belief that more is better. Workspaces of the 1960s and 1970s provided more light than the job required with little or no flexibility for the user. The result was wasted energy and a variety of human factors issues, such as eyestrain and headaches. Since then, new human factors research and enhanced technologies have provided designers with smarter solutions. Yet, many offices continue to use dated technology to illuminate workspaces. Moreover, lighting experts report, many designers and consultants pay more attention to the aesthetics of lighting than how it functions for employees.
But as more owners demand energy efficiency or US Green Building Council (USGBC) LEED® certification for their buildings, and a growing number of employers seek productivity measures, the need for functional and efficient office lighting is becoming increasingly critical-as is familiarity with lighting specifications and LEED requirements.
Today's workplace calls for flexible lighting systems that support the tools of the modern office, such as monitors and notebook computers. This suggests the integration of more appropriate lighting solutions into existing lighting plans, and the selection of the most advanced products for new office construction.
Office lighting design continues to move toward greater energy efficiency, while providing improvements for worker comfort and safety. This move toward environmentally responsible design can be further developed with the incorporation of task lighting into workplace lighting schemes that would typically use just ambient or overhead light sources.
One recent example is the USGBC's new headquarters in Washington, DC, which achieved a LEED-Commercial Interiors (CI) Platinum certification. One benefit that accrued outside the recently renovated space, which included individual task lights, was a dramatic reduction in watts-per-square foot. Designers accomplished this by removing excess lighting fixtures, which resulted in energy savings for the building owner.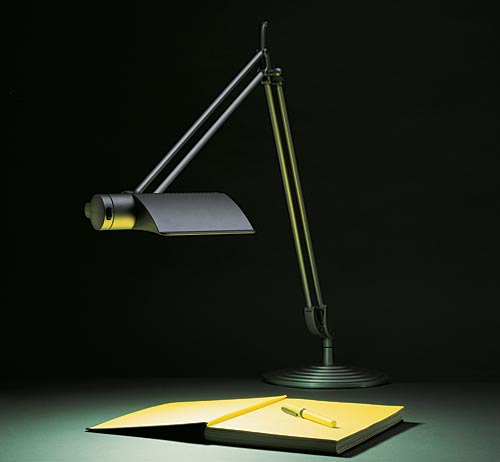 Courtesy of Humanscale
Recent research into the use of task lighting has provided evidence that incorporating positionable light sources into individual workspaces provides many benefits with regard to energy consumption. Additionally, it provides individual workers the freedom to position their light sources most comfortably. Moreover, reports Kate Charles, Ph.D. and Jennifer Veitch, Ph.D. in a presentation at Science Insight 2004, sponsored by the Canadian NRC Institute for Research in Construction, control over physical working conditions contributes to reducing effects of job-related stressors.
In contrast to the assumption that more lighting was better, recent research has shown us that more is not better, and in fact, is not desired by most workers. Providing too much light can lead to the following:
Energy waste
Emotional and physical discomfort for the office worker due to improper illumination of the work surface and glare on reflective surfaces (such as the computer monitor)
Using positionable task lighting in addition to low ambient light can lead to the following:
Improved lighting quality, comfort and control for workers
Increased energy efficiency
Task lighting can provide illumination where it is most needed-on paper-based documents-more economically than the most energy-efficient ceiling ambient light because task lighting is located closer to what is being lit. In addition, individual workers can gain control over their lighting as appropriate for the task being completed.
Originally published in Architectural Record.
Notice