Choosing an Office Chair: An Informed Decision for Comfort and Health
The complex challenge of choosing an office chair involves the critical issues of optimal employee health and performance, as well as environmental sustainability.
This course is no longer active
Sponsored by Humanscale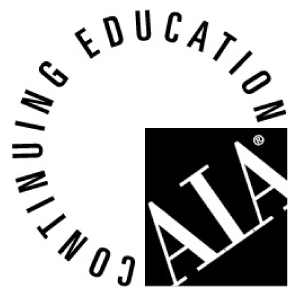 Continuing Education
Learning Objectives - After this course, you should be able to:
Discuss the health issues associated with long-term sitting.
Recognize the important aspects of ergonomic task seating.
Identify the ergonomic and sustainability features of task seating in the context of the computer workstation.
Credits:
Ancient Egypt is believed to have had the first chairs with backs. Medieval Europeans used chairs as status symbols. But it was not until the middle of the 19th century when the nation's railroads expanded bringing with them a growth in office work, that chairs became a necessary part of the office. In the early 20th century, under the impetus of Frederick Taylor's scientific management of the sedentary workplace, chairs began to be viewed as tools to improve productivity.
Some 70 years later, the new science of ergonomics and human factors investigated the relationship between chair design and workers' health, documenting the fact that chairs can both enhance and diminish office productivity, depending on their design and usage. In recent decades, medical claims and lawsuits have attributed injuries to the repetitive use of office equipment. A U.S. House of Representatives 2001 report noted that the total cost of human factors-related injuries to employers and employees in California in 1998 was $4.5 billion.
Given the fact that a fully functioning managed employee costs about 2.7 times his or her base salary (as reported by the MIT Enterprise Forum®), it makes good business sense to ensure that the chair on which an employee spends a longer and longer working week offers ergonomic features-especially as back problems are the most frequent cause of activity limitations in working age adults. Professional-level workers spend about 70 percent of their time seated, while deskbound employees such as telemarketers and data entry workers spend close to 100 percent of the day sitting. Since virtually all of today's office activity is done sitting at the computer, informed chair selection is critical.
Faced with extensive human factors research and dozens of office chairs on the market, today's designers and facility managers have the daunting task of selecting the "right" chair out of a sometimes formidable choice of features and an equally formidable choice among reputable manufacturers. Given the explosion in LEED® projects and demand for sustainability, they have the additional challenge of evaluating manufacturers' data on emissions and recycled materials for LEED points. Moreover, as the chair industry continues to evolve in response to new materials and new health and wellness concepts-some say it is undergoing a revolution-new design concepts add to the complexity surrounding the selection of seating.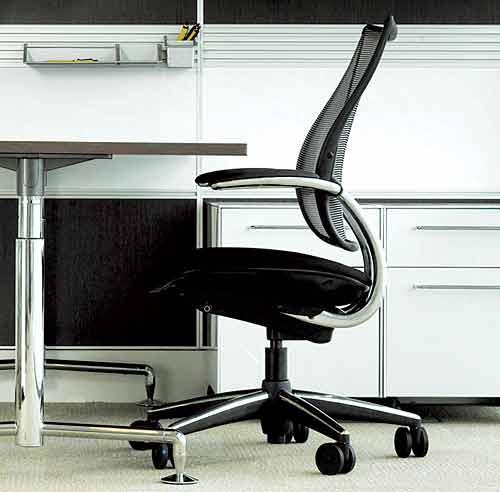 Photo courtesy of Staverton, London, UK
Despite good intentions, persons responsible for selecting task seating still tend to rely on the familiar criteria of chair aesthetics and price. Sometimes the decision is turned over to employees, who, presented with a choice of chairs, are asked to sit in each for a few minutes before voting. While there are benefits in involving employees in decisions, selecting a chair that will be used for thousands of hours a year on the basis of a brief superficial "test" does not adequately serve anyone.
A first step toward understanding how chairs should function is to ask what happens when humans sit for long periods of time.
Originally published in Architectural Record
Notice