Raising the Energy-efficient Roof with Concrete Tile: Beyond Traditional Curb Appeal
Architects face many issues in specifying a concrete tile roof and code-compliant installation to ensure a sustainable, quality roofing system in both residential and commercial settings.
This course is no longer active
Sponsored by Hanson Roof Tile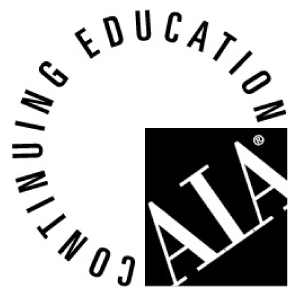 Continuing Education
Learning Objectives - After this course, you should be able to:
Discuss the basic characteristics of concrete roof tiles
Identify the environmental benefits of concrete tiles
Communicate the critical aspects of installation
Credits:
The roof is often a structure's most commanding visual element - and a tile roof is hard to beat for sheer curb appeal. A roof typically represents 40 percent of the visual area seen on a building structure. Technology has enabled manufacturers to produce concrete roof tiles to suit almost any architectural style, from authentic Spanish to New England Colonial, historic to contemporary. Roof tiles have been used for hundreds of years and concrete tiles have been widely considered an energy-efficient choice of roofing material. Concrete tiles available on the market today can be manufactured with reflective surfaces to further lower energy costs and increase occupant comfort. In most climates, concrete tiles make for a durable, sustainable roof that can outlast the structure it covers - provided the installation is properly executed.
Concrete Tile Basics
Currently, concrete tile is used mostly in the southeast, the southwest, and California, where it dominates the tile roofing market because of its lower life cycle cost relative to other roofing products. In the United States, concrete roof tiles are popular primarily in the Sunbelt states. In other countries they have long been used in both high-wind and cold climates.
Physical Appearance
Concrete roof tiles are available in three basic profiles: highprofile S-tiles, or barrel tiles; medium-height tiles with a double-S shape; and flat tiles, which resemble wood shakes or slates. Roofs will require at least two different types of tile: standard field tiles and accessory trim tiles that complement the specific tile profile selected. Concrete roof tiles are typically interlocking. The interlocking tiles are a more weather-tight arrangement that is better suited to areas with heavy rains and snow.
 
A concrete tile roof makes a statement in residential (seen here) or commercial architecture.
Photo Courtesy of Hanson Roof Tile
 
 
Competitively priced and readily available, concrete tiles are made from sand, cement, synthetic pigment and water. The mixture is then forced through an extruder under high pressure to make different tile profiles. Concrete roof tiles can have smooth or textured surfaces and edges.
Originally published in Architectural Record
Notice