Designing Public Rest Rooms: Privacy is in the Details
Planning criteria address aesthetics, safety, maintenance, and sustainability
This course is no longer active
Advertorial course provided by Hadrian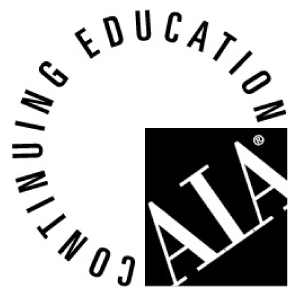 Continuing Education
Learning Objectives - After this course, you should be able to:
Discuss the aesthetic and functional elements of public bathroom design.
Analyze code requirements for handicapped bathroom design and accessibility.
Specify toilet partitions, hardware, and materials for public rest rooms.
Understand planning criteria when calculating the number of plumbing fixtures for men and women in public buildings.
Credits:
The design of public rest rooms is essential to the success and function of all building projects. Among the most important design criteria are public health, privacy, safety, and welfare issues governing these spaces. Good planning, combined with lighting and ventilation, creates safe, clean, and comfortable public environments.
Large, high-traffic venues, such as airports, sports arenas, and theatres, rely upon efficient and functional public restroom design to accommodate significant numbers of people on tight schedules. Plumbing fixture counts for men and women, whether determined by codes, ratios, building owners, or design professionals, are critical factors that can result in effective traffic and circulation flow, or long lines of patrons at peak hours. Regardless of the project building type, location, size or scale, the success of public rest room design is in the details. When appropriately planned and specified, toilet partitions provide solutions for public health, safety, and accessibility.
Maintenance and Safety
Design criteria for public rest rooms must include practical maintenance solutions. All public rest room facilities are subjected to health department inspections to maintain health standards. Architects can specify internal central floor drains to collect water used in cleaning and maintaining "wet" spaces in public buildings, such as multi-plex theaters, where large numbers of people gather.
Most public facilities use toilet partitions in rooms with ceramic tile on floors and walls, and less frequently, on ceilings, thereby creating a continuous impervious surface to withstand frequent cleaning. Ceramic provides the best water resistance for all wall and floor surfaces in bathroom design. Specifying ceramic tile in wet zones also allows flexibility for introducing color, texture, and light to interior spaces. Tile borders, edge treatments, and color bands further enhance aesthetics and design options. The overall effect is a uniform surface for efficient cleaning and maintenance.
Public safety is the primary design consideration in public rest rooms. Partitions protect the public from undue exposure, theft, and injury. Toilet partitions are usually found in public rest rooms, but can also be used as shower compartments in public facilities, such as gyms and health clubs. These partitions are subject to accessibility design standards for handicapped or challenged patrons, and to vandalism, graffiti, and surface-damage criteria.
Toilet Partition Panel Systems
Toilet partitions are made to be permanently affixed to a building. They are wall systems used primarily as privacy enclosures, which can be mounted or anchored to the floors and ceilings of public bathrooms. Standard toilet partitions subdivide public bathroom spaces in accordance with code requirements for safe exiting and handicapped accessibility, and are made of fire-resistant materials to meet fire code ratings. Most standard partitions made of metal have a one-hour fire rating. Although they are not defining fire separation walls, partitions create subdivisions, or individual compartments, within public rest rooms. The structural requirements for some toilet partitions demand free-standing, self-supporting wall supports, called pilasters or stanchions.
Fixture Counts
Determining the total number of fixture compartments per rest room depends upon the number of patrons and relevant code requirements. Plumbing fixture count for public toilet rooms is determined by the total number of seats in an assembly building, such as a building with auditorium seating. For design purposes, total seat count is distributed as 50 percent male occupants and 50 percent female occupants. Based on the numbers calculated for each gender, the architect follows governing codes, which often use a ratio basis for factoring the minimum number of toilet-room fixtures required.
Typically, twice as many water closets, or toilets, are provided for females than for males. In addition, a urinal can be substituted for water closets for up to one half the total required number of fixtures for males. Panels surrounding urinals are typically either wall or floor mounted systems, and are available in washable materials, such as metal, plastic, or composites. Specifications may also address the lateral stability to withstand 40 pounds of pressure per square foot, and frequent use.
Originally published in Architectural Record.
Notice