Good Design is Good Business
This course is no longer active
Sponsored by Graphisoft®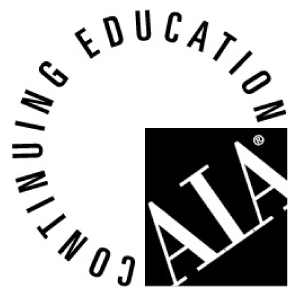 Continuing Education
Learning Objectives - After this course, you should be able to:
%ILearn sustainable practices that enhance the bottom line.
%IDevelop design elements that enhance employee productivity and quality of life.
%ILearn about current interior design and branding strategies that enhance customer appeal and community outreach.
%IUnderstand the value of the architect/client collaboration.
Credits:
Contingent with the May 2012 feature on the Good Design is Good Business Award winners this webinar will address how architects and clients are creating productive, employee-focused workplaces through thoughtful and sustainable design strategies.

GRAPHISOFT®
ignited the
BIM
revolution in 1984 with
ARCHICAD®
, the industry first BIM software for architects. GRAPHISOFT continues to lead the industry with innovative solutions such as its revolutionary
BIMcloud®
, the world's first real-time BIM collaboration environment;
EcoDesigner™
, the world's first fully BIM-integrated "GREEN" design solution; and
BIMx®
, the world's leading mobile app for BIM visualization. GRAPHISOFT is part of the
Nemetschek Group
.
Notice