Best Green Projects: Case Studies in Sustainable Design Success
This course is no longer active
Sponsored by GRAPHISOFT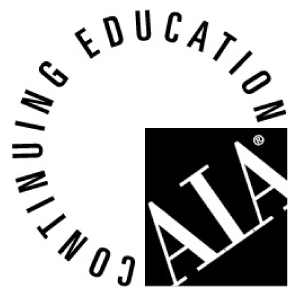 Continuing Education
Learning Objectives - After this course, you should be able to:
%IUnderstand why specific material choices were made (cladding, windows, flooring, roofing, etc.) in these noteworthy green projects and how these decisions contributed to the project's sustainability.
%IRecognize why specific design/siting decisions were made, and how these decisions contributed to both the project's sustainability and its architectural excellence.
%IIdentify effective means to communicate with clients about the budgetary/design give-and-take that goes into creating a project that is sustainable, meets the program brief, and stays on budget.
%ILearn energy efficiency measures that were undertaken.
Credits:
Architects with diverse and interesting green projects in North America will present their projects, illustrating best practices in achieving high performance design with exceptional aesthetic standards. Our panel will discuss three projects of distinct scales small, medium and large. Topics to be covered include material and technology choices; energy-saving strategies; balancing aesthetics with performance; meeting and managing client expectations; attaining an eco-friendly building within schedule and budget, outcomes from utilizing BIM, and post-occupancy lessons learned.

GRAPHISOFT®
ignited the
BIM
revolution in 1984 with
ARCHICAD®
, the industry first BIM software for architects. GRAPHISOFT continues to lead the industry with innovative solutions such as its revolutionary
BIMcloud®
, the world's first real-time BIM collaboration environment;
EcoDesigner™
, the world's first fully BIM-integrated "GREEN" design solution; and
BIMx®
, the world's leading mobile app for BIM visualization. GRAPHISOFT is part of the
Nemetschek Group
.
Notice