Color in the Built Environment: Past, Present, and Future
Keeping color in building designs relevant to psychology, culture, and emerging trends.
This course is no longer active
Sponsored by Glidden Professional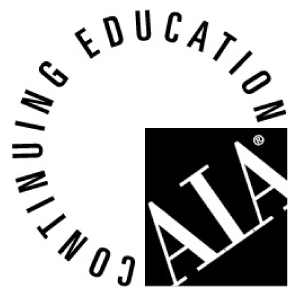 Continuing Education
Learning Objectives - After this course, you should be able to:
Observe and recognize the historical changes and influences in the use of color in fashion and design.
Explore the aspects of color across the spectrum that engenders positive emotional responses among users of buildings including colors that are pleasing for the intended use.
Differentiate and distinguish common symbolism and psychological associations in the U.S. of the general categories of color.
Investigate emerging trends for color combinations in the built environment.
Credits:
Color is a strong and integral part of both our natural and built environment. People have experienced color for centuries and accordingly, human responses to colors have developed, evolved, changed, and continue to emerge anew. Some of these human responses are deep rooted and common - we will want to eat a red apple or yellow banana but will avoid either one if they are brown. Others are more subtle or related to the symbolism of a particular culture - royal purple robes or hot pink fashion for example. Acknowledging and understanding the role of color in our environment means that it can be used as a powerful design tool to influence the way people experience built spaces, the way they think while there, and even cause direct actions and reactions.
Evolution of the Use of Color
Throughout history, the use of color has reflected the culture, society and technology of the time. When colors were first intentionally used by people, they came from readily available natural materials that commonly produced yellow and red ochre, vegetative green, white chalk, iron oxide reds, and carbon lampblack. The eventual rise of the royal courts of the Roman Empire provided a theater of display for color where rulers and those of nobility reserved the use of white, black and red for their exclusive use. Later on, the Roman Catholic Church, Crusaders, and other religious groups assumed the use of these same colors, particularly red. With the Renaissance, new ideas came from travel, science and art that prompted the idea of a broader palette of colors that could be introduced from velvets, jewels, and dyes moved from one part of the world to another. By the time Louis XIV's reign was completed, lavish style and extravagant embellishment with extreme ornamentation had become integrated into society. Gold woven fabrics and gold embroidery adorned both men's and women's clothing and ladies of the 18th Century French Court adopted light pastels which were favored by Marie Antoinette. The world looked to Paris in 1855 as the fashion center. Aniline dyes brought increased color variety in the late 1800s. Sewing machines modernized the apparel production process as the onset of the Industrial Revolution had a major impact on the availability and proliferation of color in human made things and brought many swift changes.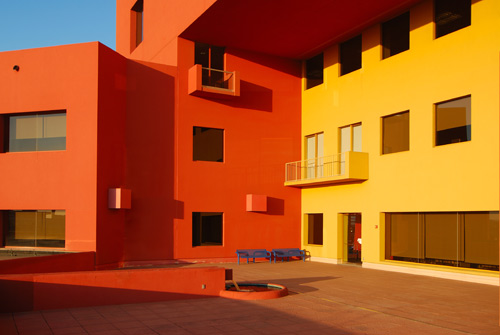 Designers can use color in the built environment to invoke particular human responses.
Photo: Used under license from Shutterstock.com
Originally published in Architectural Record
Notice