EIFS Update: Pick the Right Substrate
Total wall design using Exterior Insulation and Finish Systems (EIFS) can maximize energy performance, address moisture issues, and exceed code requirements.
This course is no longer active
Sponsored by Georgia-Pacific Gypsum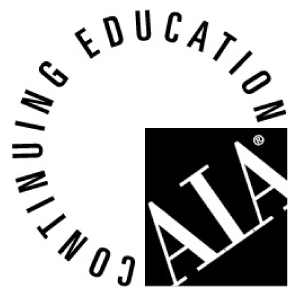 Continuing Education
Learning Objectives - After this course, you should be able to:
Identify the issues and concerns associated with the proper design of a total Exterior Insulation and Finish System (EIFS).
Differentiate and distinguish among different types of substrates to which to apply the EIFS.
Investigate different building applications for the proper use of substrates and EIFS.
Specify and design appropriate substrates for EIFS into architectural projects.
Credits: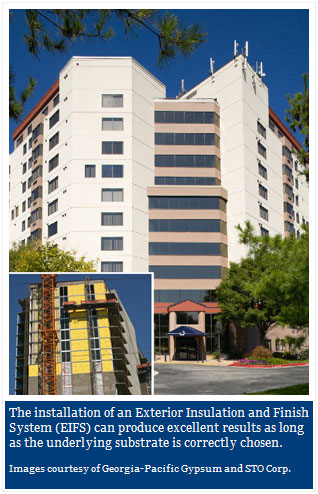 Exterior Insulation and Finish Systems (EIFS) are currently a popular choice as an exterior cladding system throughout the country for commercial construction and to a lesser extent, residential as well. While there are multiple manufacturers of EIFS, they all share the same basic make-up in that they are multi-layered exterior wall systems combining continuous rigid insulation with a reinforced, field-applied finish. In that regard, they have been shown to provide superior energy efficiency, better moisture control, and offer much greater design flexibility than other cladding products. To be successful, however, the system must be designed and installed correctly, and just as importantly, it must be installed over an appropriate substrate on an appropriate wall system. Lessons learned in the past decade or so from manufacturers, installers, and architects reinforce the need to understand how all of the parts and pieces of a total EIFS wall system work together for energy and moisture control, aesthetics, economy, and sustainability.
Notice