Hot Water on Demand: Natural Gas Tankless Hot Water Heaters Fit your Energy Budget
This course is no longer active
Sponsored by GE Appliances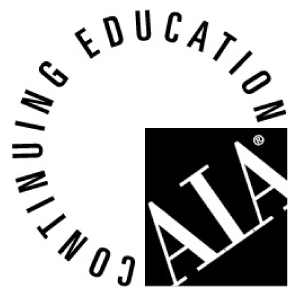 Continuing Education
Learning Objectives - After this course, you should be able to:
Summarize why tankless hot water heaters maximize energy efficiency in residential buildings.
Assess proper size of tankless hot water heaters needed to maximize performance by knowledge of local ground water temperatures, as well as the number of bathroom shower heads.
Discuss proper installation and location for natural gas tankless hot water heaters.
Credits:
When the water heater and the furnace both failed, green designer John Beeson, LEED AP, of Quinn Evans Architects, convinced his wife to let him try something new. He incorporated a gas-fired, low voltage hot water tankless heater into his solar hot water and radiant floor system, providing his family with continuous hot water for his Ann Arbor, MI residence. He also continues to save money on his monthly energy budget. Designing a 21st century green building can challenge design professionals to rethink the mechanical systems of the 20th century. On-demand technology is a tool often used by businesses to streamline product flow in order to increase efficiency. When products are closer to the source, and when inventory declines at the same rate that it increases, then retailers no longer have to store aging inventory in warehouses. In comparison, the design of a smart building hot water system responds to demand for heating or cooling, without requiring excess storage of hot water to maintain comfort. Hot water on demand is one way to reduce energy costs using a space saving, on-demand technology without storing water, which needs to travel across the length of a building in order to deliver hot water for washing, cooking and heating.
In 2007, on the occasion of its 150th anniversary, the American Institute of Architects challenged its members to find ways to reduce the use of carbon fossil fuels in buildings. The AIA encourages good energy stewardship to preserve natural resources. They recommend that by the year 2030, architects reduce the consumption of fossil fuel by one third of an average energy budget for all buildings. Each component of a building contributes to its energy budget. Recent studies by the U. S. Department of Energy (DOE) revealed that "water heating currently represents up to 17 percent of national residential energy consumption."1 The water heater by itself, is the second highest single energy user in the home, behind heating. It comes in third only if measured against all the homes appliances and lighting combined. The DOE is implementing new criteria for ENERGY STAR® Water Heaters which they expect will save Americans "$780 million in utility costs, avoid 42 million tons of carbon dioxide emissions, and achieve cumulative energy savings of more than 3.9 billion kilowatt-hours and 270 million therms of natural gas."2 As of January 1, 2009, five types of residential water heaters will be eligible for the Energy Star label, including gas tankless water heating systems.
 
These images show the operation of gas flow and water flow through a tankless hot water heater, installed inside (left) or outside (right).
Photo courtesy of GE Appliances
 
 
This article will review the components of on-demand water heating through tankless water heaters and the criteria which make these systems a good choice for energy and space savings in residential buildings. Understanding the design requirements of tankless hot water heaters to meet the needs of even the largest residential homes will maximize efficiency and reduce maintenance costs. The influence of the temperature of local ground water, the number of bathrooms, and the importance of locating units close to the point of use, are important considerations when specifying tankless hot water heaters in both new and renovated projects.
Originally published in Architectural Record
Notice