The Significance of Entry Flooring Systems
An ounce of prevention is worth a pound of cure
This course is no longer active
Sponsored by Forbo Flooring Systems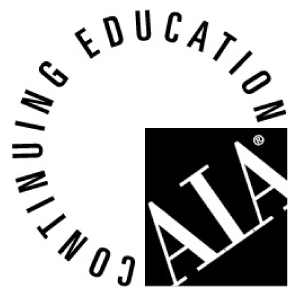 Continuing Education
Learning Objectives - After this course, you should be able to:
Differentiate and distinguish between the types of entrance flooring systems that are commercially available for buildings.
Identify the needs of different building types and user groups when designing and specifying entrance flooring systems.
Investigate and compare proper installation strategies on different types of new and existing building construction.
Explore successful cleaning and maintenance methods required for ongoing safe and slip-resistant entrance flooring systems.
Credits:
Buildings with pedestrian foot traffic that is concentrated at specific entrances are prone to have those pedestrians carry a lot of dirt on their shoes and rain water on their bodies as they enter those buildings. The dirt may either build up near the entrance or more likely get carried throughout the building as those people walk to their specific destinations. The water may tend to be deposited near the entrance but that means a potential slipping hazard is created. If it mixes with the dirt, then it is more likely to be carried to other parts of the building and create real cleaning challenges throughout. Entrance flooring systems have been recognized as an effective solution to these problems. Designed and installed properly, they help assure clean interior environments, reduce slip hazards, and reduce the need for flooring maintenance overall.
Design Principles for Entrance Flooring
Many building owners who are involved in maintaining them are often the drivers behind the decision to include entrance flooring systems. If they have any experience in keeping floors throughout a building clean at all, they know that flooring maintenance alone can account for up to 60 percent of total building maintenance costs. Sweeping, vacuuming, mopping, waxing and repairing are some of the activities that maintenance staff must conduct on a daily basis just to keep the floors reasonably clean and safe. In fact it is estimated that over a 10-year span, building owners will spend more than eight times the original flooring purchase price on maintaining those floors. Entrance flooring systems can help dramatically reduce some of this activity, thus reducing the associated maintenance costs over time. The reasoning is simple—stop the dirt at the entrance and it doesn't get carried to other areas, thus keeping other floors cleaner and easier to maintain. The old adage applies succinctly here—an ounce of prevention is worth a pound of cure. The relatively small entrance area prevents a lot of the dirt from being carried to the rest of the building, thus saving the heavy work of having to clean it throughout the building.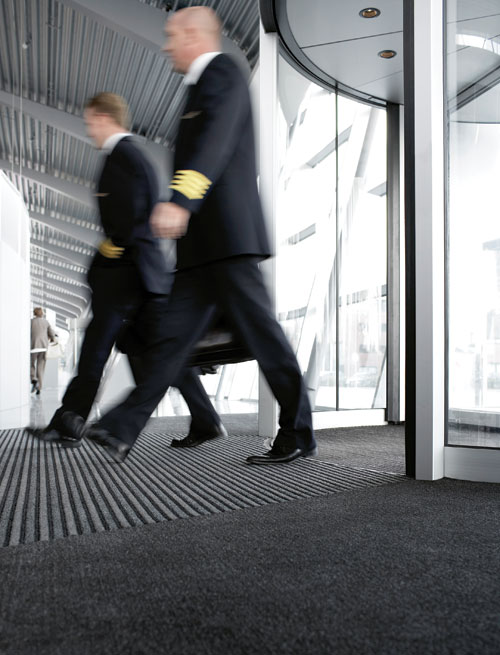 Photo courtesy of Forbo Flooring Systems
Originally published in Architectural Record
Notice