Throw in the Towel: High-Speed, Energy-Efficient Hand Dryers Win Hands Down
Learn why a Life Cycle Assessment (LCA) is the "gold standard" for proving sustainability claims and revisit the conventional wisdom about hand drying in K-12 schools and other public restrooms.
This course is no longer active
Sponsored by Excel Dryer, Inc.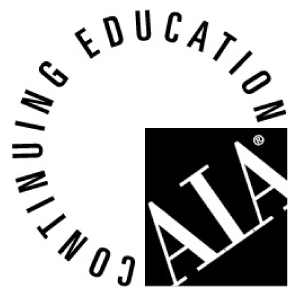 Continuing Education
Learning Objectives - After this course, you should be able to:
List the primary benefits of high-speed, energy-efficient hand dryers for K-12 school applications.
Distinguish between the two main categories of HSEE hand dryers.
Identify the major stages or phases in an environmental Life Cycle Assessment.
Describe how the midpoint and endpoint categories figure into the LCA methodology.
Discuss the concepts of Scenario Evaluations and Sensitivity Tests and their impact on an LCA.
Recognize the environmental Life Cycle Assessment benefits and impacts for various hand-drying approaches.
Credits:
High-speed, energy-efficient (HSEE) hand dryers have been developed by several manufacturers over the past 10 years and are now the most sustainable solution for drying your hands in public restrooms. This class of dryers is better for the environment than conventional (electric) dryers and old-fashioned paper towels.
This course will first look at the key benefits of high-speed, energy-efficient (HSEE) hand dryers for K-12 and higher education facilities. Then it will shift gears for the remainder of the article and examine how a manufacturer goes about proving the sustainability of its product; namely by commissioning a peer reviewed, Life Cycle Assessment (LCA), which is the current "gold standard" in proving the case of a product's (relative) sustainability.
Many architects are familiar with some level of life cycle cost calculations, payback periods for one selection vs. another, or ROI (Return on Investment) on the initial cost of an investment. But few of us have delved into the details of an LCA sufficiently to articulate the major stages, describe midpoint and endpoint impact categories, the rigor & conscientiousness of scenario evaluations and sensitivity tests, and why a peer reviewed LCA is the only internationally accepted method of comparative environmental assessment of products.
Why High-Speed Energy-Efficient (HSEE) Hand Dryers are Right for K-12 Schools
Like most businesses, households, and public entities in the United States, school districts are looking for ways to live within their means, reduce costs, and spend their money wisely. Something as small as drying your hands can have a big impact, especially when you have 10s or 100s, or 1,000s of restrooms throughout your facilities. Paper towels are still commonly used. But new evidence suggests this is no longer the cost effective or best choice environmentally. Since 2000, smart organizations have dispensed with paper towels and now use the latest in hand drying technology. What benefits do these so-called, high-speed, energy-efficient (HSEE) hand dryers have in common?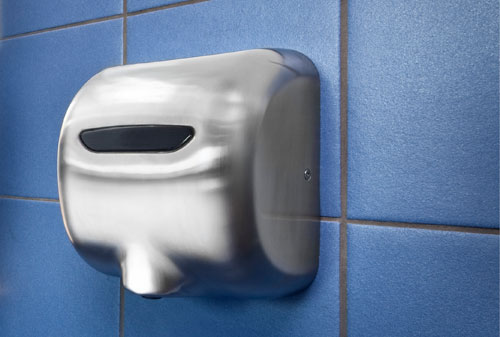 High-speed energy-efficient hand dryer
Photo © Excel Dryer, Inc. All rights reserved.
Originally published in Schools of the 21st Century; also in Architectural Record.
Notice