Built-in Appliances: Combining Thoughtful Design Innovation with Superior Energy Performance
Architects can specify built-in appliances with world-class design features that use less energy by incorporating the latest appropriate technology.
This course is no longer active
Sponsored by Electrolux Home Products, INC.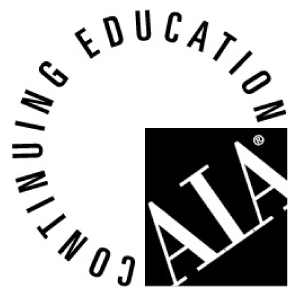 Continuing Education
Learning Objectives - After this course, you should be able to:
Identify and recognize the attributes and features of superior energy performance in built-in appliances.
Determine the applicable ENERGY STAR® criteria and standards for built-in appliances.
Investigate and compare the differences between different types of heating systems for cooking.
Specify and design appropriate built-in appliance installations for new construction and renovation projects.
Credits:
Major appliances used in the design of single-family and multi-family residential buildings are evolving. Increasingly they are being designed to better respond to consumer trends, incorporate advanced technology, and perform better with less energy and water use. In short, they are becoming more sophisticated. Architects who are involved in specifying and incorporating such major appliances into their designs need to be similarly sophisticated in understanding the options and factors that influence both design appearance and performance.
Current Trends in Appliances
The ongoing evolution of appliances is driven by a number of factors that are clearly taking hold across the industry. The Association of Home Appliance Manufacturers (AHAM) is generally recognized as an excellent source of information about home appliances and is the leading trade association of the home appliance industry. The association's mission is to "serve the home appliance industry while delivering value to consumers through leadership, education and advocacy." Among other things, this includes determining consumer trends in buying appliances for new or remodel installations. According to a recent consumer preference survey conducted by AHAM, consumers are looking for appliances that are "time savers, are convenient to use, provide easy clean-up, are stylish, have multiple applications, promote healthy cooking and maintain a healthy environment in the home." That's a lot more than just the basics of heating things up or keeping them cold. And, they note that "mini kitchens" are being incorporated into nurseries, master suites, in-law suites, exercise rooms, family rooms and bathroom spas. This means that appliances are being incorporated into buildings outside of the traditional kitchen location with the design need for some non-traditional sizes and styles. When it comes to appearance, they find that "among the most desired products are kitchen electrics with the retro stainless steel look. Equally popular are high-end professional style models."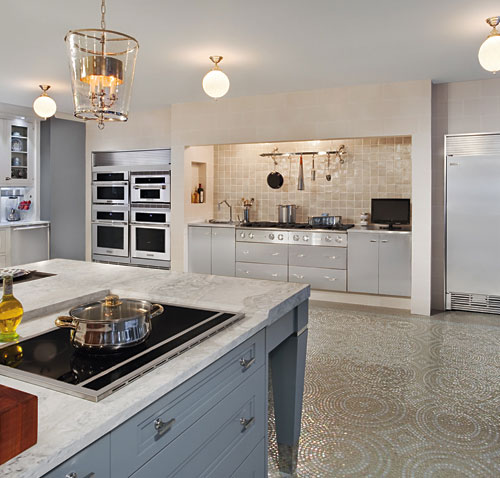 Photo courtesy of Electrolux ICON®
Originally published in Architectural Record
Notice