Appliances for the Home: Sustainable Choices that Meet Accessibility and Lifestyle Needs
New major appliance design is transforming energy usage and delivering a remarkable choice of features that support the lifestyles of today's consumers.
This course is no longer active
Sponsored by Electrolux Home Products, Inc.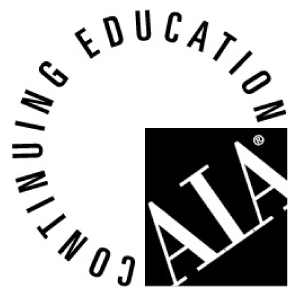 Continuing Education
Learning Objectives - After this course, you should be able to:
Explain how new appliance design and technologies improve energy efficiencies and contribute to sustainability.
Identify guidelines and certifications that relate to appliances, such as ENERGY STAR, CEE, STAR K®, ADAAG and NSF®.
Summarize how ENERGY STAR specifications apply to different appliances and how they help achieve LEED® certification.
Specify appliances that are both energy efficient and support clients' accessibility and lifestyle needs.
Credits:
If each household in the United States replaced its 1997-and-older appliances with the most energy-efficient models on the market, it has been calculated that the annual overall potential energy savings could be the equivalent of every household driving a car for 242 miles. At present, according to the U.S. Department of Energy (DOE), appliances in the U.S. account for 13 percent of the energy consumed in each household, with refrigerators, clothes washers and dryers at the top of the list. Clearly, since appliances consume significant amounts of energy, design improvements that result in increased energy efficiency can play a meaningful role in the nation's drive for sustainability
After almost a century of virtually no change in the basic design and function of residential appliances, manufacturers have taken on issues of sustainability while delivering improved cooking systems and electronics that were virtually unknown a decade ago. While most appliances have the same basic power access requirements and cutout dimensions as in the past, their performance has improved remarkably. Manufacturers often exceed DOE energy efficiency standards and the future holds even more changes as an ever-increasing number of design professionals and clients seek out sustainable homes. Students at Drexel University, Duke University and the University of Kansas (see sidebar on p.102) have developed their own "smart homes," and the public is exhibiting more and more curiosity, as evidenced by the popularity of the recent prototype on display at Chicago's Museum of Science and Industry. ("Smart" applies to homes that have advanced systems for managing energy usage and efficiency. The term also applies to homes that use integrated computer and sensor technologies to monitor and control both building systems and aspects of daily living such as inventorying refrigerator contents and suggesting menus.) Another impact on appliance design will be the need for two-way digital communication, as smart grids become a reality and household appliances are linked directly to outside power sources.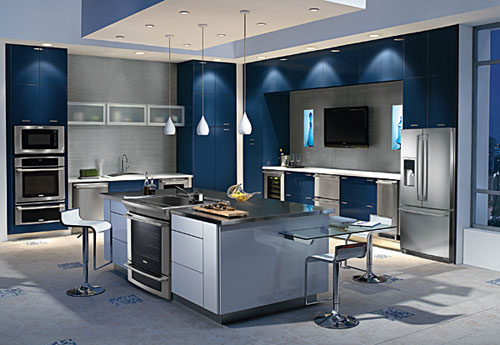 Photo: Electrolux Home Products, Inc.
Originally published in Architectural Record
Notice