Architectural Stone Veneers: Authentic and Appropriate Technology
Hand-molded stone veneer provides lightweight alternatives for natural finishes.
This course is no longer active
Sponsored by Eldorado Stone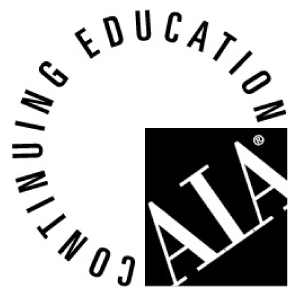 Continuing Education
Learning Objectives - After this course, you should be able to:
Balance the requirement for a natural material with one that has environmental benefits such as reduced transportation costs and recycled material content.
Add to the thermal mass of the envelope and design for energy efficiency by using stone veneers and evaluate techniques used to achieve the aesthetic of authentic stone surfaces.
Design for the long life of a building by using a product which is durable and easy to maintain.
Choose a product that can be manufactured locally and explain key technical information about water management, evaluation reports, testing and other factors that might effect performance quality.
Design using a stone veneer product that reflects nature, adding to human comfort and sense of well-being for both interior and exterior surfaces, without using a nonrenewable resource.
Credits:
The advantage of building veneers is that the designer can develop an environmental skin for the entire building facade while responding to varied aesthetic approaches as a separate system. Design professionals might choose a cladding for the facade of any building to make it appear either old or new but provide a high-tech green wall enclosure to meet strict green building code standards. The rules have changed for those who want the best of both worlds: aesthetic appearance along with environmental benefits. Manufactured stone veneer is an alternative material choice that provides a natural surface while using an affordable and appropriate green technology. Lightweight architectural stone veneer provides an invisible, measurable difference in performance and aesthetic values.
Cognitive research and current behavioral studies have demonstrated that humans respond favorably to the complex forms and colors in nature. To the general public, stone buildings represent permanence, quality and beauty as well as a nod to nature. As an alternative to stone, designers who are meeting tight budgets and looking for environmentally beneficial materials are choosing lightweight stone veneer finishes. "Manufactured stone is growing in popularity as an alternative to natural stone because of its believability, affordability and the sincere warmth and texture it can bring to any space indoors and out," says Brent Spann, VP of Marketing for Eldorado Stone. "When you use natural stone, you can only use what's available and when that vein of stone color is gone, it's gone in nature."
One-third the weight of natural stone and half the cost of natural stone installed, the environmental benefits of this product include contributions to the thermal mass of the envelope, as well as a large percentage of pre- and post-recycled content. There is also the local availability of this product that reduces transportation costs. This product is a response to the need for alternative facade materials that provide the complexity and design appeal of natural finishes without the environmental costs of mining and transportation.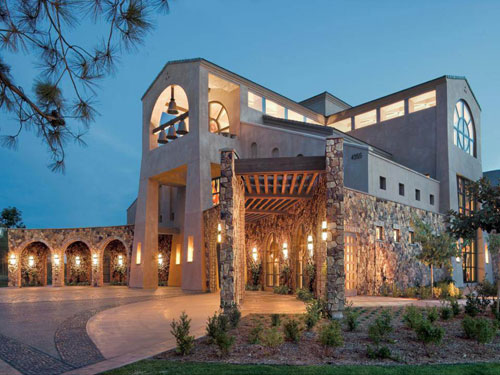 Photo courtesy of Eldorado Stone
St. Theresa of Carmel Catholic Church in San Diego, California, designed by Hyndman & Hyndman Architecture & Interiors, is clad in a manufactured stone veneer to provide an authentic natural finish to the facade.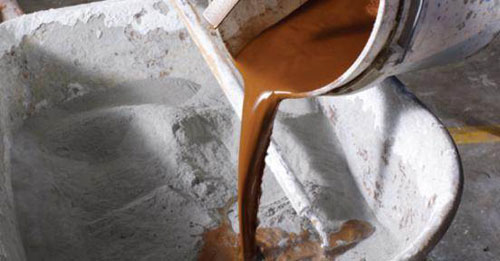 Photo courtesy of Eldorado Stone
Molds are created from selected stones representing regional and authentic stone formations.
Notice