Next Generation Recycled Rubber Flooring
This course is no longer active
Sponsored by ECOsurfaces Commercial Flooring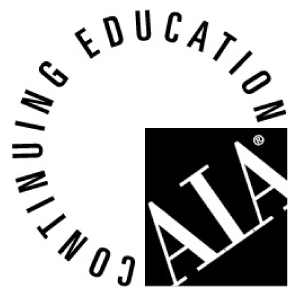 Continuing Education
Learning Objectives - After this course, you should be able to:
%IDiscuss the newest generation of recycled rubber flooring, and how recent technological advances affect its sustainability and performance, particularly in relation to conventional rubber flooring.
%IEvaluate criteria for ergonomic performance in flooring, and new low heat, low chemical manufacturing processes that increase sustainability while delivering superior ergonomic performance.
%IExplain the key role of maintenance in the overall cost and environmental impact of flooring, and how new sealant technology significantly reduces cost, energy use and installation and maintenance time.
%ICompare detailed life cycle cost analysis of major types of flooring, including factors related to sustainability at every stage from resource to recycling.
%IExplore important issues in flooring selection such as potential LEED® contribution and FloorScore certification.
Credits:
Recycled rubber flooring has always been a highly sustainable choice, using waste tires as a resource to create highly durable, versatile floor products. Very recent technological advances are creating a new generation of recycled rubber flooring, with higher recycled content, more sustainable manufacturing processes that virtually eliminate VOCs and slash installment times, high tech sealants that dramatically reduce maintenance costs, and an expanded array of organic color and design options. This article details what to look for to get the most sustainable, highest performing flooring option, including an overview of new manufacturing breakthroughs that increase ergonomic performance and reduce maintenance, comparisons of life cycle costs for major flooring alternatives, and colorful examples of recycled rubber flooring in applications around the country.
Since 1871, Ecore has been transforming reclaimed waste into performance surfaces that make people's lives better. What started with cork has evolved into a portfolio of surfaces solving complex problems in applications ranging from playgrounds, weight rooms, and turf fields to hospitals, hotels, and retail environments.
Notice