The right floor for a fitness space will determine the safety and performance of every step, kick, and lift
Sponsored by Ecore
Learning Objectives:
Examine new trends in fitness, making new demands on flooring.
Select athletic and fitness surfaces for their contribution to the user's safety and performance, and acoustic performance inside and outside the space.
Compare different types of flooring for their effectiveness in different activities, with a focus on the measures of force reduction and energy restitution.
Evaluate product quality in flooring over the longer term by considering durability, maintenance, sustainability, and design flexibility.
Analyze examples of fitness flooring chosen for performance in a range of different spaces for different activities.
Credits:
This test is no longer available for credit
The flooring of a fitness space has a direct, literal impact on the people using it, not only on their feet, back, and joints, but also on their ability to perform their best and avoid injury. This course focuses on selecting the right flooring for specific activities, from new types of functional training for everyday fitness to specialized training for elite athletes and state-of-the-art sports medicine. Different activities require different balances of force reduction, energy restitution, and acoustic capabilities. The right flooring can diminish fatigue, minimize discomfort, improve longevity, and encourage personal bests.
There is no audio associated with this presentation.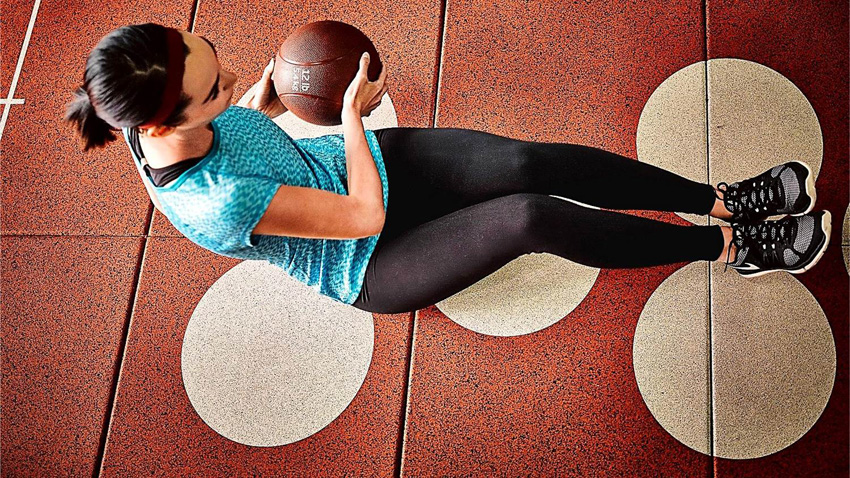 Photo courtesy of Ecore
| | |
| --- | --- |
| | At Ecore, we are driven by this question: Can a floor do more? We believe the answer is YES! We are building our company and the products we offer based on the simple notion that floors should elevate beyond current expectations. We engineer performance well beyond industry standards related to acoustics, ergonomics, and safety. |
Originally published in November 2016
Notice