Sponsored by EchelonTM Masonry
Learning Objectives:
List the design and aesthetic advantages of masonry construction.
Discuss basic building codes that impact sustainability and occupant welfare.
Explain how insulated concrete masonry units can contribute to a sustainable and code-compliant building design.
Understand how masonry construction can impact building performance and sustainability related to wind, moisture, and fire.
Credits:
This course is approved as a core course
This test is no longer available for credit
This course is part of the Masonry Academy
There are many inherent properties of masonry that have made it a resilient building practice throughout history. Masonry construction provides both the aesthetics of durable beauty with modern design technology to make it an excellent option for meeting today's stringent building codes. Combined with advancements in production and installation techniques, masonry is a modern building solution for constructing durable, high-performance structures that stand the test of time, streamline efficiency, and deliver cradle-to-grave value for owners and occupants.
This course will provide an overview of the advancements in modern masonry and show specifically how masonry is positioned to meet the requirements of increasingly demanding building codes.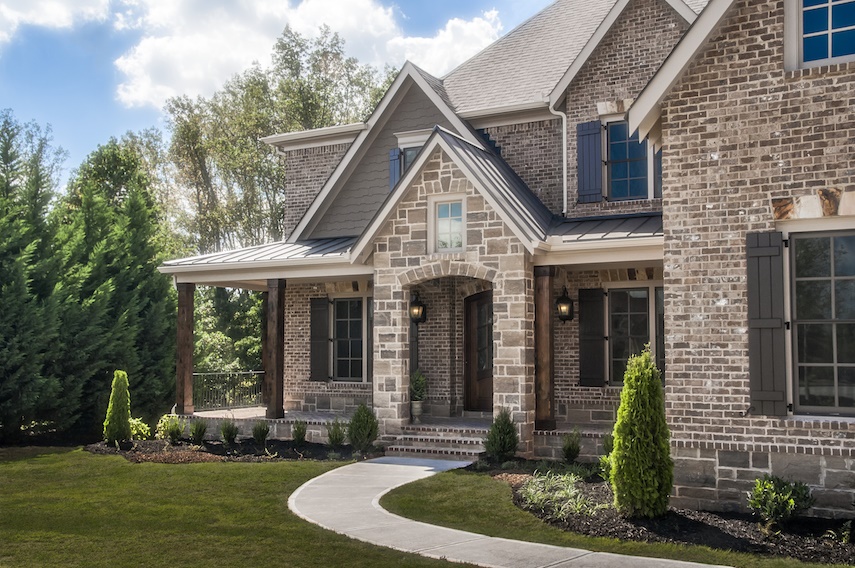 Photo courtesy of Echelon Masonry
| | |
| --- | --- |
| | Echelon is the consolidated brand for all masonry products and services of Oldcastle Architectural including Trenwyth® Architectural Masonry, Artisan Masonry Stone Veneers®, Quik-Brik® Concrete Masonry Units, Amerimix® Bagged Goods and a complete portfolio of Performance Upgrades. As a single source masonry portfolio solution, Echelon delivers consistent, reliable product manufactured locally at more than 170 locations and delivered by an unrivaled logistics network. For more information, call (844) 495-8211 or visit EchelonMasonry.com |
| | |
| --- | --- |
| | Echelon is the consolidated brand for all masonry products and services of Oldcastle Architectural including Trenwyth® Architectural Masonry, Artisan Masonry Stone Veneers®, Quik-Brik® Concrete Masonry Units, Amerimix® Bagged Goods and a complete portfolio of Performance Upgrades. As a single source masonry portfolio solution, Echelon delivers consistent, reliable product manufactured locally at more than 170 locations and delivered by an unrivaled logistics network. For more information, call (844) 495-8211 or visit EchelonMasonry.com |
Notice