Masonry and Modern Home Design
Sponsored by EchelonTM Masonry
Learning Objectives:
Identify different types of exterior cladding being used in residential masonry projects.
Describe how masonry supports the interior design goals of several contemporary residential projects around the world.
Describe the use of original brick in a number of recent residential renovations.
Detail the benefits of incorporating simple masonry materials to support aesthetic elegance, comfort, and high performance.
Credits:
This course is approved as a core course
This test is no longer available for credit
This course is part of the Masonry Academy
Below are a set of links to building type studies from Architectural Record, which are in-depth analyses of particular kinds of buildings, with photos, drawings, specifications, detailed descriptions, and design solutions. Click on each link below, read the article then complete the quiz to earn your credit and certificate of completion.
From brick and stone to tile and concrete, masonry materials and principles are redefining contemporary home design. Whether for a low-income multifamily housing project or a high-end single-family residence, new style meets old-school techniques to create and restore a variety of living spaces, inside and out.
Los Terrenos by Tatiana Bilbao
Monterrey, Mexico
A vacation house designed for a wooded site on a mountainside overlooking the city of Monterrey.
Pilar Viladas
Main Stay House by Matt Fajkus Architecture
Austin, Texas
Blurring lines between inside and outside, the architects designed a home with expansive common spaces and seamless connections to the pool court and backyard.
Miriam Sitz
Brick Townhouse Renovation by William Tozer Associates
London
A London-based firm renovates an existing brick townhouse in the borough of Camden.
House Z22 by Gus Wüstemann Architects
Zurich
From the outside, Z22 House looks like many of the other 19th century buildings around it. But the inside has been scraped back to its core, with rubblestone walls and other structural elements left exposed.
Hugh Pearman
Brick House by Azevedo Design
San Francisco
The architect aimed to convert the former 8-by-11-foot boiler room of a commercial laundry to a guesthouse and potential full-time residence.
Dr. Kennedy Homes
Fort Lauderdale, Florida
Sunshine State of Mind: A low-income housing project brings together seniors and families in a residential development designed to respect its neighbors and accommodate the subtropical climate.
Clifford Pearson
Eva's Phoenix by LGA Architectural Partners
Toronto
Eva's Phoenix was launched in 1993 to provide high school- and college-age girls and boys safe transitional housing and the skills they need to find long-term accommodations and employment.
Josephine Minutillo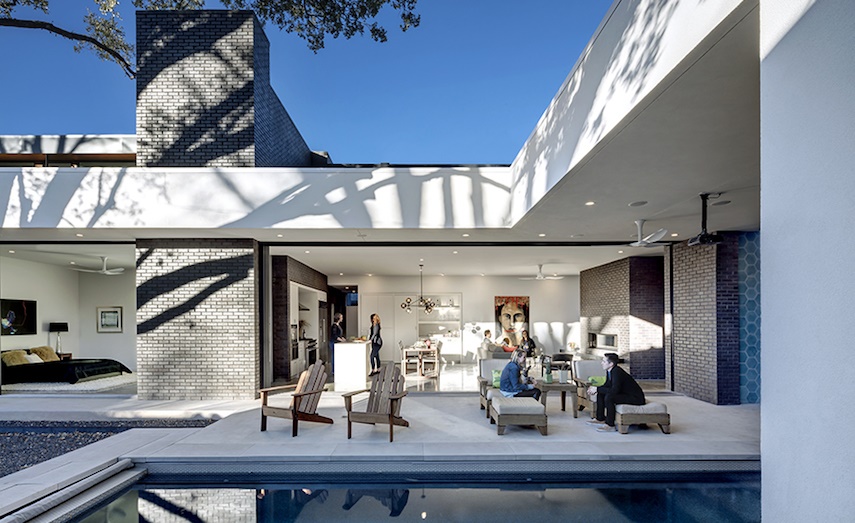 © Charles Davis Smith
| | |
| --- | --- |
| | Echelon is the consolidated brand for all masonry products and services of Oldcastle Architectural including Trenwyth® Architectural Masonry, Artisan Masonry Stone Veneers®, Quik-Brik® Concrete Masonry Units, Amerimix® Bagged Goods and a complete portfolio of Performance Upgrades. As a single source masonry portfolio solution, Echelon delivers consistent, reliable product manufactured locally at more than 170 locations and delivered by an unrivaled logistics network. For more information, call (844) 495-8211 or visit EchelonMasonry.com |
Notice