Advancements in the manufacture of wood windows and doors
This course is no longer active
Advertorial course provided by Eagle Window & Door, Inc.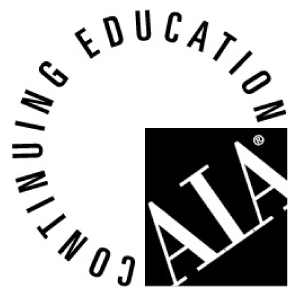 Continuing Education
Learning Objectives - After this course, you should be able to:
Describe the implications of the natural defects of wood in the manufacture of building materials.
Explain the development and use of engineered wood products, such as laminated veneer lumber (LVL), in the production of wood windows and doors.
Identify advantages in factory finishing and the use of water-based solvents when finishing wood products.
Credits:
Improving on nature
In general, window and door manufacturers consider anything other than a solid piece of wood as an engineered product. This class of materials is addressed in the Window and Door Manufacturers Association (WDMA) performance standard (WDMA I.S.-10-99 - The Industry Specification for Testing Cellulosic Composite Materials for Use in Fenestration Products).
According to that specification, "The wood working industry uses many familiar materials which are made by combining processed wood with polymers. Plywood, particleboard, plastic laminate and laminated veneer lumber (LVL) are all produced in this manner. These materials are considered to be composites because the fibers and polymers are not chemically combined into a new substance but remain distinctly present as separate phases of a matrix structure."
The specification explains, "Wood can be broken down in different ways into fibers, flakes, and strands. While thermosetting polymers have a long history of use in composites, combinations of fibers and thermoplastic polymers are a more recent development…. The many possible combinations of fibers and polymers give rise to materials with a wide variety of physical properties and process capabilities."
Included among the physical properties tested under WDMA I.S.-10 are elasticity, compression strength, long-term durability, moisture content, thermal conductivity, impact strength, screw withdrawal, split resistance, surface hardness and chemical resistance.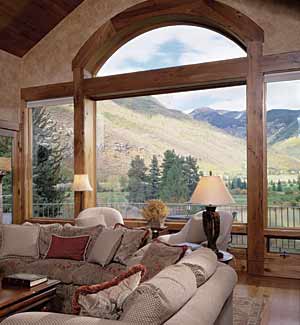 Choosing the wood and interior finish that best complements your home are just two of the options to consider when building the window of your dreams.
Many engineered wood products demonstrate advantages over solid wood in several areas covered under WDMA I.S.-10, such as the predictability of stiffness, strength, dimensional stability, treatability and dimensional consistency. And unlike solid wood stock, which is often unusable due to warpage or splitting, nearly 100 percent of engineered wood products are usable.
Used primarily for unexposed areas such as window frames and doorjambs, materials such as LVL consist of different pieces of wood, chips, shavings or lignocellulosic fibers bonded together through gluing and machined to create a desired profile. The bonding process involves combining wood material or cellulose fibers with adhesive, synthetic resin or other suitable binder under heat and pressure in a hot press.
Engineered wood products such as LVL offer enhanced dimensional stability over traditional solid wood containing natural defects. Localized knots, cross grains and other natural imperfections can create warp and twist. These natural defects can significantly influence the strength and stiffness properties of the wood and can be responsible for substantial variability.
With various engineered wood products, knots, slope of grain and other natural defects are dispersed randomly throughout the product's volume. This results in a product that exhibits dimensional stability, enhanced strength and stiffness, and with a minimum of variance from one piece to the next.
Originally published in Architectural Record.
Notice