Cool Roofs for a Hot Planet
Webinar On-Demand
Sponsored by Duro-Last®, Inc.
Learning Objectives:
Discuss the science and background of cool roofing systems as well as the myths and realities of PVC cool roofing.
Describe the basics of thermoplastic single ply roofing.
Describe the role cool vinyl roofing plays in sustainable building design.
Identify key criteria for roof selection.
Credits:
This test is no longer available for credit
Scientists agree that the planet is warming quicker than the natural forces of nature have ever brought about, and those scientists maintain that such quickening is caused in large part by human activity.
As the planet warms, the world's population continues to move into urban areas that are heating up at twice the rate of global warming due to human activity, lack of vegetation, and the use of dark roofing and paving materials.
This webinar discusses the role of cool, reflective roofing, and specifically the role of PVC roofing as a way to decrease energy use and thereby decreasing emissions. PVC singly ply roofing deflects heat from buildings, decreases energy use, mitigates urban heat islands, and serves as a durable platform for photovoltaic systems and vegetative roofs.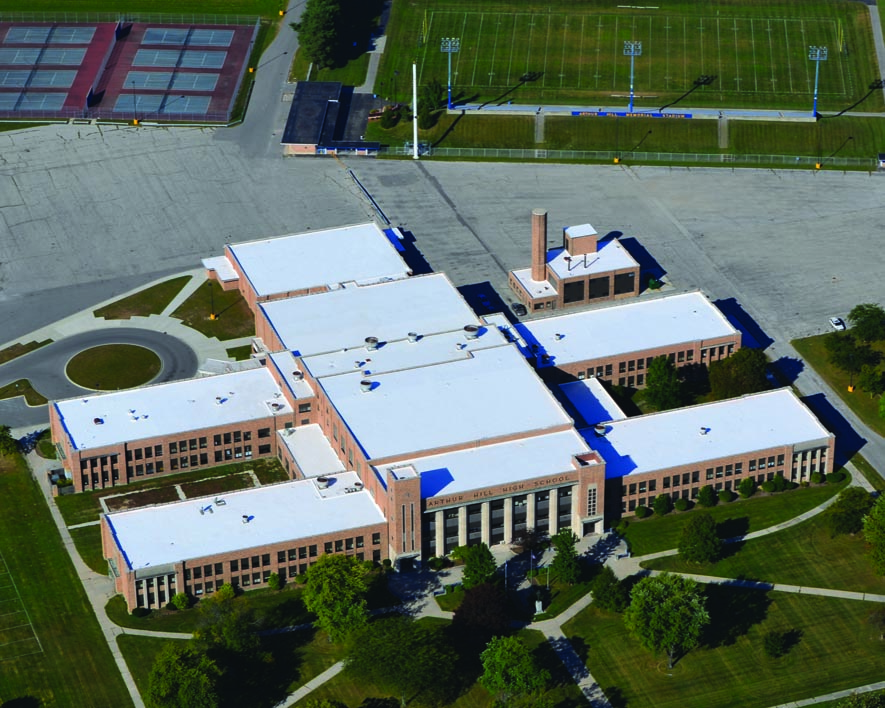 Photo courtesy of Duro-Last, Inc.

Keith Gere, is the Director of Engineering Services for Duro-Last®, Inc. of Saginaw, Michigan. As a graduate of the University of Toledo with a B.S. in Civil Engineering, Keith has more than 20 years of experience in structural engineering and land development. While working in the roofing industry for the past seven years, he has had a strong focus on codes and standards for both Duro-Last and the industry. In this role at Duro-Last, Keith is responsible for testing, codes and approvals, technical documents and new product development. He is also involved in key industry organizations, serving as chairman of the Technical Committee for the Chemical Fabrics and Film Association (CFFA), co-chair for the GS-1 Gutter Standard for the Single Ply Roofing Industry (SPRI), and as a member of the ASTM DO8 Waterproofing Committee.
| | |
| --- | --- |
| | Known as the "World's Best Roof®," a Duro-Last® roof is perfect for any flat, low-sloped, new or retrofit application. Precision-fabricated accessories combined with prefabricated deck sheets or roll goods allow for a watertight roof that doesn't sacrifice aesthetics. http://www.duro-last.com/ |
Notice