Sleek Design in Public Spaces
Sponsored by Duravit USA, Inc.
Learning Objectives:
Describe the importance of specifying practical, environmentally responsible, and functional bathroom fixtures and describe the importance of specifying practical, environmentally responsible, and functional bathroom fixtures and furnishings.
List the most common standards used to evaluate bathroom fixtures that impact the health, safety, and welfare of occupants.
Explain how specifying thoughtfully designed and ADA-approved bathroom fixtures can improve hygiene, cleanliness, and the overall health and safety of bathroom users.
Discuss the benefits of selecting sleek and attractive modern bathroom fixtures for commercial restrooms.
Credits:
This test is no longer available for credit
Interior fixtures for bathrooms have evolved steadily over the years. What was once boring, plain, and utilitarian can now be sleek, crisp, and beautiful. However, toilets, sinks, and other bathroom fixtures need to be more than just attractive. Today's commercial spaces require open and easy access for all customers, which means incorporating Universal Design and Americans with Disabilities features. Also, commercial and public restrooms must be easy to clean and maintain, durable, and able to use natural resources like water and energy in a responsible fashion.
Fortunately for architects and designers, modern manufacturers are answering the call and creating a suite of new bathroom products that satisfy both the practical and fanciful needs of modern design. This course will help architects and designers understand that meeting water-saving, access, and health and safety requirements for bathroom fixtures and furnishings does not have to come at the cost of sleek, contemporary design.
There is no audio associated with this presentation.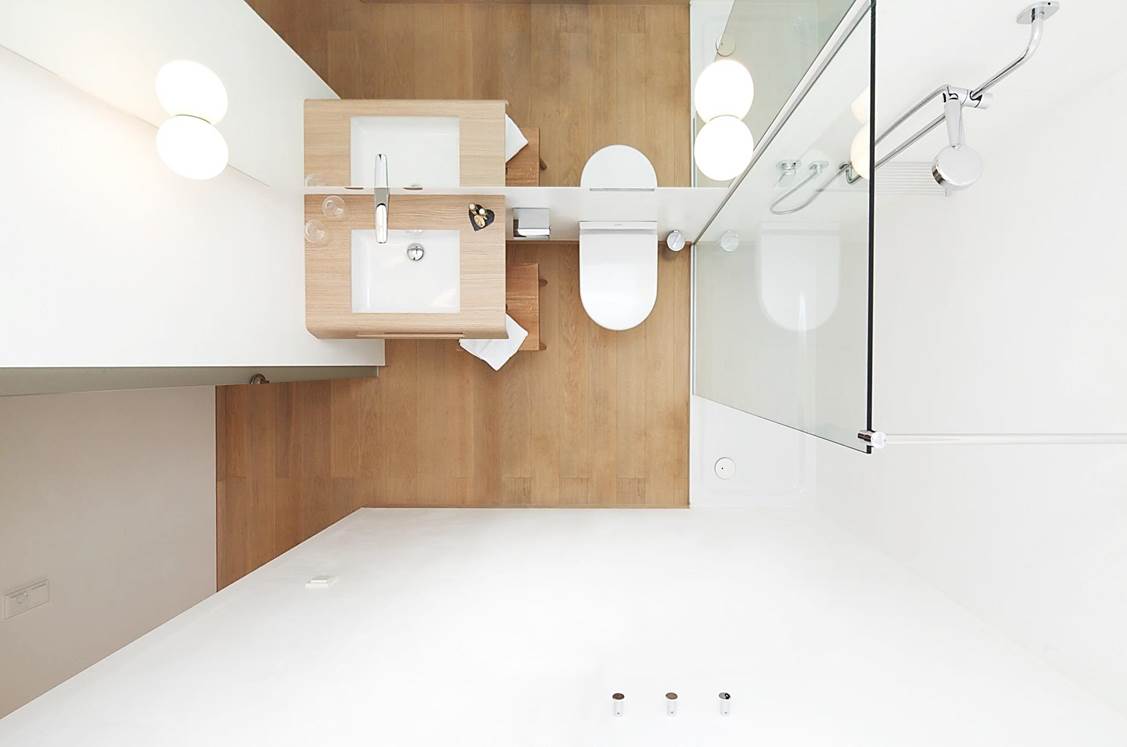 Photo courtesy of Duravit AG

Founded in 1817 in the heart of the Black Forest, Duravit is a leading manufacturer of ceramic sanitaryware, bathroom furniture, whirlpool tubs and wellness products. Duravit's collaborations with internationally renowned designers such as Philippe Starck, Norman Foster and sieger design yield forward-thinking, environmentally-conscious and award-winning products that bring the bathroom to life. For more information please contact Duravit USA, Inc.: 888-DURAVIT or
www.duravit.us
.
Notice