EIFS - Performance Beyond Code Compliance
Exterior Insulation and Finish Systems provide continuous insulation, air barrier integration, and finish options all in one system
Sponsored by Dryvit Systems, Inc.
Learning Objectives:
Explore the latest energy code and sustainable building design standards for continuous insulation (ci) and air barrier requirements for exterior framed wall assemblies.
Assess traditional cavity insulation methods and compare new strategies for higher sustainable building R-values through the use of exterior continuous insulation.
Analyze the challenges in framed wall design and detailing associated with the integration of continuous insulation (ci) behind traditional veneer cladding.
Investigate the interrelationship between continuous insulation (ci) and improved energy efficiency, reduced energy consumption, and overall improved sustainable building performance.
Credits:
This test is no longer available for credit
The movement to improve energy performance in buildings and lower their environmental impact is dramatically affecting the way new and renovation projects must be designed and built. This is particularly true with recently enacted energy code requirements for continuous insulation and continuous air barrier integration. Architects and building engineers looking for ways to meet or exceed these code requirements are more carefully looking at exterior wall assembly details. Finding ways to achieve the needed performance, maintain a budget, and still address aesthetics are all part of creating a successful design. Toward that end, Exterior Insulation and Finish Systems (EIFS) have been gaining favor as a tested and proven solution to this challenge. The system has always been based on a continuous insulation layer located on the outside of the exterior wall assembly. Compared to many traditional exterior cladding alternatives, it has historically proven to be very cost competitive. Due to manufacturing advances, performance and aesthetics aren't mutually exclusive since the latest offerings include a wide variety of finishes, textures, and colors providing the aesthetic appearance of brick, granite, stone, metal, and stucco.
The 2012 Codes: Raising the Bar on Performance
The family of International Codes promulgated by the International Codes Council (ICC) has either been adopted directly or used as the basis for building codes in most states and jurisdictions around the country. Throughout this article we will refer to provisions of the 2012 ICC codes but as with all code-related matters the local governing jurisdiction should be consulted for any details of applicability or clarification of locally adopted versions. We will also be discussing only commercial buildings defined as anything that is not a single-family or two-family residential building.
When it comes to the make-up of exterior walls in commercial buildings, the International Building Code (IBC) dedicates an entire chapter to this subject. Specifically Chapter 14 is appropriately titled "Exterior Walls" and provides a considerable level of both prescriptive and performance requirements. Like all code provisions, it does not offer design solutions, rather it indicates functions that must be met in the construction of an exterior commercial wall in rather specific terms.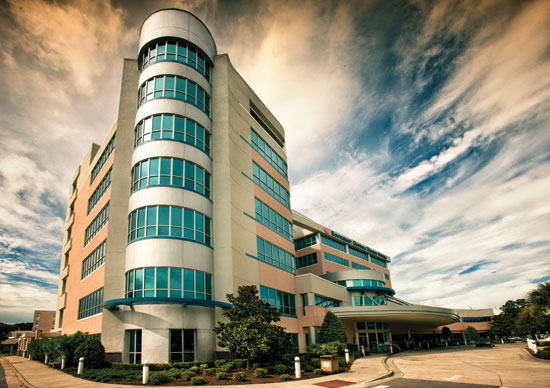 Exterior Insulation and Finish Systems (EIFS) provide continuous insulation to meet the latest code requirements in a wide variety of architectural finish options.
Photo courtesy of Dryvit Systems, Inc.
In discussing the various components of exterior walls, there are several common terms used that are also defined by the code. An "exterior wall" is defined as a load bearing or non-load bearing wall used as an enclosing wall for a building. An "exterior wall assembly" or "wall envelope" is the total collection of components that are assembled to produce the final wall construction including framing, sheathing, and finish materials. An "exterior wall covering" is one or more finish materials applied to the outermost surfaces of an exterior wall assembly of which it is a part. A "veneer," including masonry, wood, or others, is a facing type of exterior wall covering that does not add any strength to the wall assembly.
Originally published in Architectural Record
Originally published in November 2013
Notice