Sustainable Design With Recycled Rubber Surfaces
This course is no longer active
Sponsored by DINOFLEX – Recycled Rubber Surfaces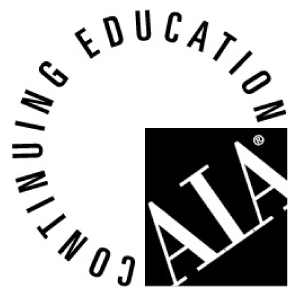 Continuing Education
Learning Objectives - After this course, you should be able to:
%ICompare natural rubber to synthetic rubber in terms of their components and manufacturing processes, and defend the argument that using recycled rubber is a more sustainable choice than manufacturing new rubber
%IDescribe the environmental hazards posed by the dumping of post-consumer tires, and describe two methods used to recycle these tires
%IDescribe two types of indoor rubber flooring, their benefits and installation methods, and explain how these products meet the criteria for four principles of sustainable design
%ICompare three types of exterior rubber products, their benefits and drawbacks, and how they contribute to sustainable landscape design projects, and
%IExplain two green building certification programs, and relate them to case studies where certification was achieved
Credits:
Provides an overview of interior and exterior recycled rubber surfacing products in terms of their sustainable design benefits and applications, and includes discussions on rubber manufacturing, post-consumer tires, and green building certification programs.

DINOFLEX® manufactures high quality, recycled rubber surfaces. From custom designed resilient rubber flooring to outdoor playground tiles, DINOFLEX® offers Architects and Designers a wide variety of choices to create personalized designs for education, sports and fitness, retail, hospitality, recreation, and commercial applications. All of our indoor products meet stringent criteria to receive FloorScore® and CHPS certification.
Notice