Fiberglass Reinforced Plastic: High Performance in Ceiling and Wall Panels
Commercial applications benefit from cost-effective materials that stand up to harsh conditions.
Sponsored by Crane Composites, Inc.
Learning Objectives:
Explain the composition of Fiberglass Reinforced Plastic (FRP) composites.
Distinguish between thermoset and thermoplastic materials in the building environment.
Describe the benefits of FRP versus other common building materials.
Understand where to specify FRP.
Credits:
This test is no longer available for credit
When it comes to selecting the right building material for the project at hand, architects have many options. Natural materials like wood, metal and stone may be right when beauty and durability are key. But manmade materials also have their place, particularly when cost and ability to stand up to demanding environments are critical design considerations. Technology has enabled the production of fiber-reinforced plastics (FRP) to provide the characteristics needed to simulate - and often surpass - many of the performance characteristics of traditional materials. Just as durable, frequently stronger and typically more cost effective, lighter, easier to clean and install, FRP has a 60-year track record as solutions for industrial and commercial challenges, particularly those with corrosive environments. This article will serve as a primer on FRP ceiling and wall panels, discussing their properties, how they are made, and their appropriate applications.
FRP - The Basics
While many plastics are pure plastics, there are also plastic composites. Plastics can be reinforced when additional strength is needed, usually with reinforcing fibers. The combination of plastic and reinforcement produces some of the strongest materials for their weight ever made. An FRP composite is actually a combination of a polymer matrix and a reinforcing agent such as glass, carbon, or aramid (a class of heat-resistant and strong synthetic fibers), so that there is a length to thickness ratio that provides a reinforcing function.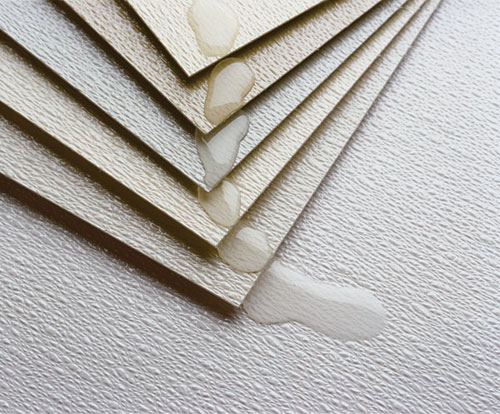 Photo: Crane Composites, Inc.
Originally published in May 2013
Notice