Rear-Projection Tiled Digital Media Walls
Modular video building blocks provide high-impact solutions for interior spaces
This course is no longer active
Sponsored by Christie® for Christie MicroTiles®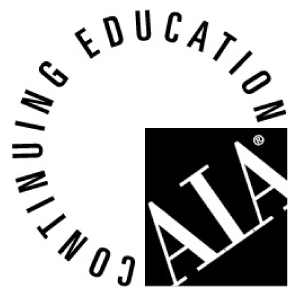 Continuing Education
Learning Objectives - After this course, you should be able to:
Identify the characteristics of digital technology formats used for media displays.
Evaluate design, sustainability, operations, maintenance and cost analysis planning criteria for rear-projection tiled digital displays.
Analyze the benefits of rear-projection tiled digital media walls for use within interior spaces of various building types.
Examine the importance of image quality, color calibration and content for creating effective digital displays.
Credits:
Communications guru Marshall McLuhan coined the phrase, "The medium is the message," in the 1960s, as a commentary on culture and technology in a changing society. Since the early days of black and white television, to the portability of smartphone videos, communicating messages through new and evolving forms of high-resolution video technology and digital displays has captivated audiences and consumers worldwide.
Digital displays are widely seen in public and commercial spaces, connecting people with information, entertainment and brand messages in real-time and on-demand. One of the newest formats, rear-projection tiled digital display walls, delivers ultra-sharp, high-contrast images and a vibrant color spectrum.
Rear-projection tiled digital displays can be used as unique design elements to enhance and enliven public interior spaces. Global applications and building types include corporate spaces, museums, retail environments, stadiums and sporting venues, universities, airports, broadcast sets, command centers, and live events, such as conventions, trade shows and conferences.
Displays as Design Elements
Effective digital displays have a lasting, measurable impact. Technologies are available to control energy efficiency and costs, and are compatible with sustainability principles.
Digital media displays enhance the built environment by complementing and elevating the experience of being in a public space. The displays can engage an audience with customized messages, eye-catching dynamic visuals, multimedia videos and interactive social gaming. Vibrant digital media displays inform, educate and entertain viewers, whether they are seeking information in a fast-paced business environment, such as the London Stock Exchange, learning about auto racing at the NASCAR Hall of Fame, or viewing product information at the Fresh retail store in New York City, in the store or from the street.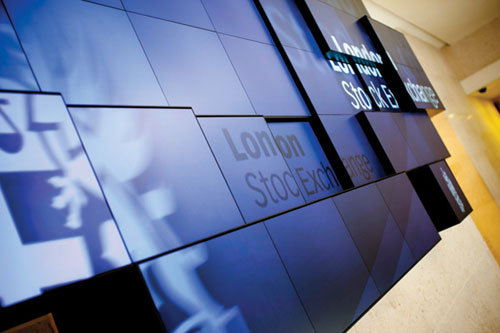 Vibrant, rear-projection tiled digital media displays inform and educate viewers in real-time at the London Stock Exchange, London, UK.
Originally published in Architectural Record
Notice