Thermal and Moisture Control in Exterior Metal Walls
Achieving durable, economical, and sustainable metal wall systems
This course is no longer active
Advertorial course provided by CENTRIA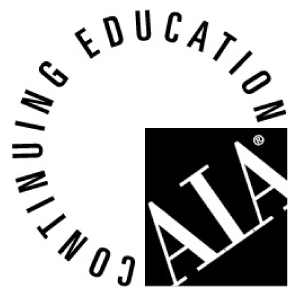 Continuing Education
Learning Objectives - After this course, you should be able to:
Describe thermal and moisture control performance for exterior metal walls.
Define the components of an exterior wall system assembly.
Analyze how different climates affect design of exterior wall systems.
Review the advantages of using rainscreens in building design.
Evaluate design criteria for superior performance exterior wall systems.
Credits:
Water in liquid and vapor states, and temperature changes have long been recognized as the most destructive weathering elements affecting the entire building envelope, especially exterior walls. Accordingly, moisture management and thermal efficiency are critical keys to a successful exterior wall system. This success is best achieved when buildings are designed to respond to environmental and climatic conditions. However, since the predominant design of exterior walls currently employs multiple material components that are used in different climates, care must be taken to understand the interaction and proper selection of those different components.
1. Moisture Problems and Causes
The rapid rise of energy costs in the early 1970s led to a new standard of design for building envelopes that was more energy efficient and airtight than before. This is reflected in the growing number of energy code changes that require higher R-values and lower air infiltration rates for exterior walls, and other parts of the building envelope. Meanwhile, occupied spaces of buildings achieve relative humidity (RH) levels that are frequently around 40 percent. The combination of these energy efficiency changes and this comparatively higher moisture level has caused a new concern regarding moisture retention in exterior wall systems that can create design challenges for architects. The problems caused by the presence of moisture in a wall system cavity include:
Corrosion of metal structural elements in the wall cavity.
Reduction of thermal values of some insulation.
Deterioration of internal components, such as tapes and wraps.
The potential for the growth of mold within the wall system.
While the first three of these concerns are common and long standing, mold has emerged as a major concern, particularly in multi-component walls. The three elements required for mold to grow are water (in vapor or liquid form), moderate temperature, and an organic food source that applies to many wood-based or paper-covered building materials. Moderate temperature inside a wall cavity is common, which means that controlling mold requires eliminating either the food source or moisture, or both.
Originally published in Architectural Record.
Notice