Insulated Composite Backup Panels
Emerging, simplified wall construction system outperforms conventional systems
This course is no longer active
Sponsored by CENTRIA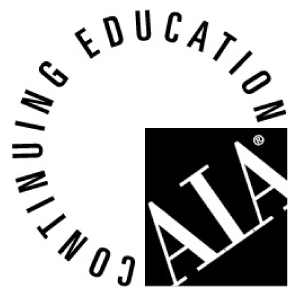 Continuing Education
Learning Objectives - After this course, you should be able to:
Identify key energy flow performance issues in conventional exterior wall assemblies related to insulation, thermal bridging, air barriers and water barriers.
Comprehend the nature of exterior wall material problems caused by failures or compromises in components of conventional wall assemblies.
Investigate strategies for creating innovative, sustainable wall assemblies when insulated composite backup panels (ICBPs) are used over steel framing.
Recognize the green building benefits of ICBP wall system technology and how it can be superior to multi-component assemblies.
Credits:
Exterior walls have always been a key element of the overall building envelope to define the separation between indoor and outdoor space. In its earliest forms, solid masonry and stone provided this function but as lighter-weight materials such as steel emerged, new exterior wall systems made of multiple components became commonplace. In recent years, the importance of energy conservation and green building design has focused increased attention on the details of how these exterior walls are designed, assembled and actually perform in numerous ways. This attention has created new options for how walls are constructed using improved products that address all of the performance issues of exterior walls. One of the most versatile and promising products now available in support of this focus are insulated composite backup panels (ICBPs).
Conventional Wall Systems
All exterior wall systems need to address some fundamental design and performance issues. Obviously, they need to provide structural support either for the building or simply for the wall itself if attached to a separate structural system. As the dividing line between inside and outside, exterior walls need to act as the barrier to weather, wind and rain, and still offer a suitable finished appearance. Since the air pressure between inside and outside is typically different, and since air will naturally flow from high pressure to low pressure, the wall needs to address and control this air flow. That air will commonly carry vapor with it, which, if not controlled, is prone to be captured in the wall, condense and cause damage over time. Similarly, heat will flow from warm areas to cold areas and exterior wall designs have increasingly paid attention to effective insulation techniques to address that heat flow thus improving comfort while reducing the amount of energy used in buildings to maintain that comfort. Hence, the performance of any exterior wall system can be evaluated on the basis of how well and how completely it addresses all of these fundamental issues and needs. This is particularly true for the following conventional wall types.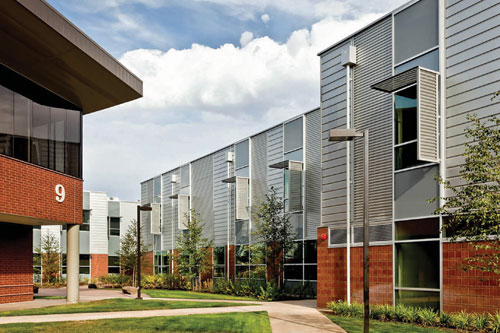 Photo courtesy of CENTRIA
Originally published in Architectural Record
Notice