Reducing Embodied Energy in Masonry Construction
Fly ash unit masonry requires less energy and emits less CO2 during manufacturing, and contains more recycled content than conventional clay and concrete units.
This course is no longer active
Sponsored by CalStar Products, Inc.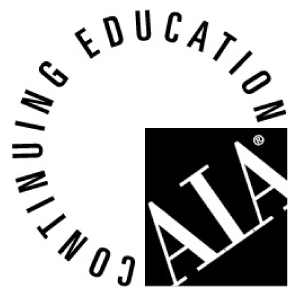 Continuing Education
Learning Objectives - After this course, you should be able to:
Explain the significance of embodied energy in masonry.
Discuss the impact of CO2 emissions in the production of masonry, and the potential for reducing this carbon footprint.
Determine specific ways to reduce the environmental impact of masonry construction.
Evaluate and compare alternative brick products.
Credits:
Brick has been a mainstay of building construction throughout history and continues to be one of the most favored building materials around the world. With sustainability becoming a basic requirement for all products and materials, conventional clay brick has come under increased scrutiny, in part due to the fossil fuel energy required to fire brick kilns and the associated CO2 emissions. In response, a new type of brick has recently been introduced that does not require energy-intensive firing since it does not use clay. Instead, this technology utilizes the by-product of generating electricity from coal as the binder. The appearance, weight and performance characteristics of these new bricks are comparable to conventional clay bricks, but the new bricks possess significantly reduced embodied energy and associated CO2 emissions. In addition, these bricks contain high recycled content and divert waste material from landfills.
The Problem – High Embodied Energy in Masonry Construction
Numerous organizations have shown that approximately half of the current energy consumption in the US (49%) is attributable to the built environment1. About 22% of that energy is consumed by residential buildings and 17% is consumed by commercial buildings. Construction and building materials are responsible for the remaining 10% of built environment energy consumption. By comparison, transportation is responsible for about 28% of national energy consumption and industrial operations are responsible for about 23%.2 Similarly, the built environment is responsible for 55% of the greenhouse gas (GHG) emissions in the US.3 Finding ways to reduce both energy use and GHG emissions has been the focus of green and sustainable design strategies in recent years and great strides have been made in some cases.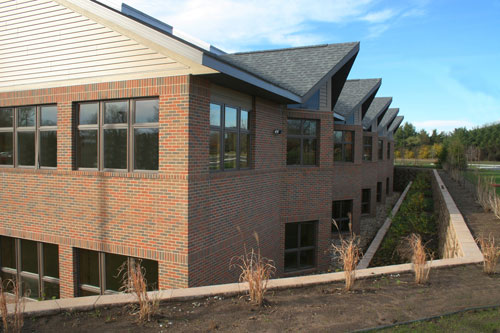 Image courtesy of CalStar Products, Inc.
Notice