Specifying Residential Appliances: Green Update
Energy-saving appliances reduce water use and enhance sustainability
This course is no longer active
Advertorial course provided by Bosch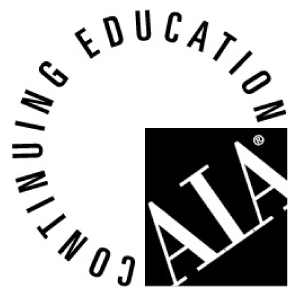 Continuing Education
Learning Objectives - After this course, you should be able to:
Identify the factors that make residential appliances environmentally sound and energy efficient.
Understand the criteria and options for specifying "green" appliances.
Identify organizations and resources that provide information about sustainability.
Credits:
Residential design and construction, whether single family or multifamily, is increasingly becoming the focus of sustainable, or green building around the country. In early 2005, the National Association of Home Builders (NAHB) released voluntary Model Green Home Building Guidelines (available online at www.nahb.org/gbg). While they are developed for single-family homes, the guidelines also apply to multifamily and custom homes, as well as remodeling projects for existing homes.
At the same time, the U.S. Green Building Council (USGBC) has undertaken the pilot testing of the Leadership in Energy and Environmental Design (LEED®) rating system for homes. They describe it as "a voluntary initiative promoting the transformation of the mainstream home building industry towards more sustainable practices." Affordable housing is a big part of this trend too, with the organizations above and with the Enterprise Foundation. This not-for-profit organization helps America's low-income families with their struggle out of poverty by providing decent homes and safer streets. They have teamed up with other national organizations to create "The Green Communities Initiative," a partnership of The Enterprise Foundation/Enterprise Social Investment Corporation (ESIC) and the Natural Resources Defense Council (NRDC), along with the American Institute of Architects, American Planning Association, and major corporate, financial, and philanthropic organizations. These efforts are aimed at helping architects, builders, owners, subcontractors, suppliers, and others, to incorporate the latest and best approaches to environmentally sound, energy-efficient practices in residential buildings.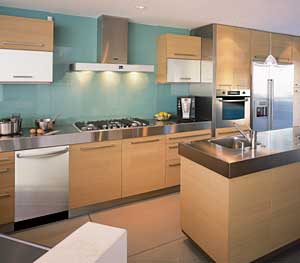 Bosch home appliances
Green Factors
Within this residential green design work, architects can look at several areas to help make their buildings comply with these new and emerging green standards. One area that should not be overlooked is the specifications of residential appliances for several significant reasons:
Energy Use. Often, most of the architectural focus related to residential energy use is on the building envelope and the heating and cooling systems. However, according to the U.S. Environmental Protection Agency's (EPA) ENERGY STAR® program, heating and cooling represents only 45 percent of a typical home energy bill. The remaining 55 percent is attributed to fixtures and appliances of all types and sizes.
Originally published in Architectural Record.
Notice