How exceptional firms and candidates find each other in today's complex global job market
Sponsored by Bespoke Careers
Learning Objectives:
Assess the global job market for architects and related professionals, from the perspective of firms looking for high quality staff, and of candidates looking for the right position at their career stage.
Use proven strategies of firms who are successful at attracting, developing and retaining staff.
Identify important considerations for candidates finding and competing for positions in a global job market.
Analyze how both firms and candidates make effective use of third party recruitment consultants.
Credits:
This test is no longer available for credit
Architectural firms need talented, skilled staff. Architects need positions where they can thrive and contribute. Finding each other requires strategic thinking and preparation on both sides. Today's job market is complex and global, and demand for talent outweighs supply. From the perspective of firms, attracting and retaining staff is essential to the quality of work and the profitability of the business. It requires skillful networking and communication, use of social media and, perhaps most important, effective presentation of the firm's work and culture. From the perspective of candidates, many of whom may be in the position of choosing from a number of offers, the right position may have more to do with work environment, opportunities, atmosphere, even ethos, than with salary.
But candidates still have to compete against other "stars", even in the topmost tier. Matching the needs of firm and candidate, at the exact time right for both, is a challenge, and there is an emerging role for new types of recruitment firms that can bring global scope and perspective as well as targeted services for a firm or a candidate's specific needs.
This course will focus on the global job market now, and successful strategies for both firms and candidates, including several short videos. The course focuses on architects, but the ideas and perspectives discussed here also apply to a wide range of essential staff positions, such as project managers, engineers, interior designers, graphic artists, landscape architects, subject area specialists like demographers and planners, creative support and sales staff and many other professionals with skills that are becoming part of the "ecology" of a successful design firm.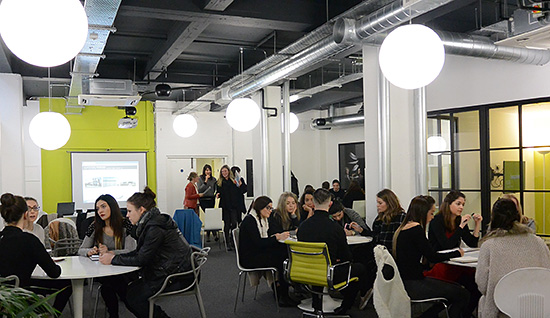 For a new generation of architects, career decisions are often based on work environment, culture and opportunity much more than salary. Here, recent graduates attend a recruitment event during Clerkenwell Design Week in London.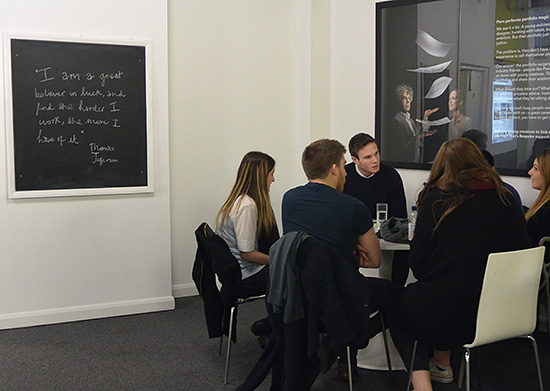 Photos courtesy of Bespoke Careers
The level of collaboration in today's design firms makes it more important than ever to hire people who are compatible with the firm's goals and design philosophy.
Originally published in August 2015
Notice