Wood Fire-Rated Doors Combine Safety and Aesthetics
Advances in fire-retardant technology offer alternatives to traditional steel fire doors
This course is no longer active
Advertorial course provided by Artistic Doors and Windows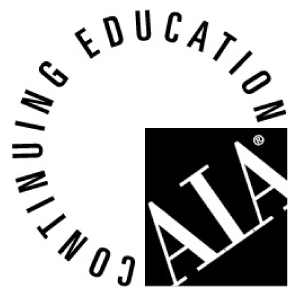 Continuing Education
Learning Objectives - After this course, you should be able to:
Discuss the recent trends in fire-rated doors.
Recognize the types of fire-testing that meet codes.
Analyze the requirements for fire-rated door glass and hardware.
Identify national codes and standards pertaining to fire rated doors.
Credits:
There is no doubt that a fire can be a devastating experience, resulting in loss of life and property. According to the Federal Emergency Management Agency, each year more than 4,000 Americans die in fires, and more than 25,000 are injured; property loss caused by fires exceeds $8.6 billion annually. The U.S. Fire Administration, which calls America's fire death rate one of the highest per capita in the industrialized world, presents some startling facts. In less than 30 seconds a small flame can burst into a major fire. Heat from the fire is a bigger threat than its flames: In a fire situation, room temperatures can rise to 100 º F at floor level, and soar to as much as 600 º F at eye level. Inhaling the super-heated air will scorch the lungs. In addition, fire uses up oxygen and produces smoke and poisonous gases that cause drowsiness, disorientation and even death.
Fortunately, architects have several tools in their arsenal to retard fires, saving lives and property in the process. Fire-rated doors are one such element. Used in both commercial and residential applications, fire-rated doors can be made of steel, wood, or a combination of materials, which together form a door system. In addition to the door leaf itself, there is the doorframe, hardware, including manual or automatic closing devices, locks, and latches, and sometimes internal windows, all of which are subject to product certification and must meet requirements of the local building code.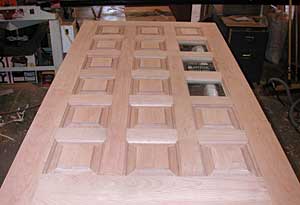 Photo courtesy of Artistic Doors & Windows
Technological advances have enabled fire doors to take on a sleeker, more refined look befitting up-scale residential and commercial projects that require a high degree of architectural detailing. With the variety and sophistication of fire-rated doors on the market, architects can add a safe, aesthetically pleasing element to their visual palette.
New Trends in Fire-Rated Doors
Thanks to new technology in compressing the fire retardant component of the door, fire-rated doors can be made of wood and offer an attractive solution to creating barriers against fire, passing recognized tests such as those by the National Fire Protection Association (NFPA) 252, "Standard Methods of Fire Tests of Door Assemblies," and top independent fire-rating agencies. Manufacturers are increasingly offering a plethora of fire-rated wood doors in an array of hardwoods and finishes; many of the doors can also be specified with glass features in differing textures and surfaces.
"Over the past ten years there has definitely been an increase in the selection of attractive fire-rated wood doors, both commercially available and custom-made," says Helge Fuhrmann, Associate, Dipl.-Ing. Architect, SBA, Frederic Schwartz Architects in New York. "I am nearing completion on a project where I specified four doors leading from the public corridor into a high-end floor-through apartment in a high rise building in midtown Manhattan. For code reasons we have to have these doors fire rated. That required custom-made walnut fire-rated wood doors to match the non-rated doors on the project. Since we are also building out the corridor it was important that these doors match other doors in the apartment and the overall design."
"The average person would be hard pressed to tell a fire door from a non-fire-rated door," says Rick Autovino, President of New Jersey-based Artistic Doors and Windows, Inc. "Fire-rated doors can be very elegant, and give architects an unprecedented choice. There are literally hundreds of styles on the market-flat panel, raised panel, exotic woods, paint grade, even full French doors. Architects are enjoying expanded flexibility in meeting their design objectives."
Originally published in Architectural Record.
Notice